Gay Paris - The Last Good Party ( 2013 )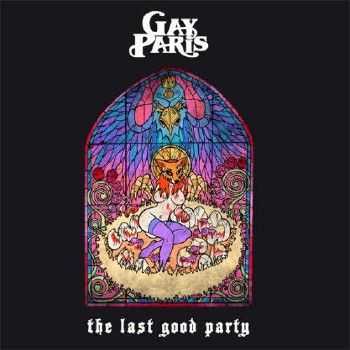 Исполнитель
: Gay Paris
Альбом
: The Last Good Party
Год выпуска
: 2013
Жанр
: Southern Rock, Sludgy Blues, Swamp Blues Rock
Количество треков
: 10
Время звучания
: 43:03 Min
Формат/Качество
: Mp3 / 320 kbps
Размер файла
: 105 Mb
Треклист:
01. Ash Wednesday Boudoir Party
02. Jubilee Down Crow Beach
03. Son Of A Butcher Parliament
04. Trash Bird At Confessional
05. Minotaur Shibboleth Brooks No Brotherhood
06. The Gospel According To Blood & Bone
07. Ghost Off In Umbra
08. Black Louie Forgives The Cardinal's Sins
09. The Demarcation Of Joseph Hollybone
10. Shame At The Anvil
Информация
Посетители, находящиеся в группе Гости, не могут оставлять комментарии к данной публикации.