Wigwam - Hard N' Horny (1969) [Remastered 2003]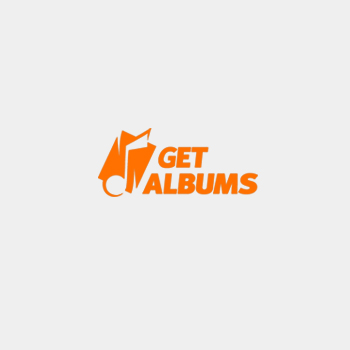 Wigwam - Hard N' Horny (1969) [Remastered 2003]
MP3 CBR 320 kbps | 113.31 MB | SCANS | Time: 45:11
Genre: Rock, Jazz Rock, Psychedelic/Experimental | Label: Love Records/Siboney | Cat.#: LRCD 9
This is the debut album of the arguably most important prog band ever to come from Finland. This is also the only album where they sing in Finnish (well, only a few of the Gustavson tunes, but still). Hard N' Horny is an album of opposites. On the other hand we have the Gustavson penned jazzy first side (of the lp) and then Pembroke's ambitious but still very poppy Henry suite filling side two.
Wigwam
|
Wikipedia
|
Love Records
Track Listing
:
1. 633 Jesu Fåglar (0:08)
2. Pidän sinusta (5:38)
3. En aio paeta (3:02)
4. Neron muistolle, hyvää yötä (3:10)
5. Guardian Angel, The Future (4:58)
6. No Pens, ei karsinoita (4:54)
7. Henrys ...Mountain Range Or Thereabouts (3:11)
8. ...Geographical And Astronomical Mistakes (2:01)
9. ...Highway Code (2:53)
10. ...Ghastly And Diabolical Mistakes (1:17)
11. ...Canceled Holiday Plans (1:38)
12. ...Concentration Camp Brochure (2:57)
13. ...Ears, Eyes, Girlfriend And Feet (1:33)
14. ...Hard And Horny All-Niter (1:11)
15. ...Milk Round In The Morning (2:33)
16. Luulosairas (CD bonus track) (4:07)
Produced by Otto Donner
THE BAND
:
Jukka Gustavson: vocals, organ, piano
Mats Huldén: bass
Nikke Nikamo: guitar
Jim Pembroke: vocals, piano
Ronnie Österberg: drums
Additional musicians:
Fitz Jenkins, double bass
Downtown Dixie Tigers Jazz Band
Marjoriitta Gustavson, vocals
Otto Donner, string arrangements
Love/Siboney LRCD 9 (2003): 24-bit digitally remastered edition, including bonus track 16. Luulosairas
Remastering by Pauli Saastamoinen / Finnvox Studios, Helsinki, January 2003
*******
Download
Uploaded
|
Turbobit
|
Rusfolder
Информация
Посетители, находящиеся в группе Гости, не могут оставлять комментарии к данной публикации.