Little Atlas - Surface Serene (2003)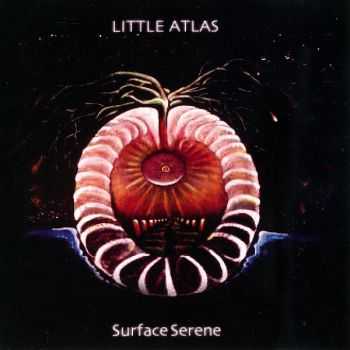 Little Atlas - Surface Serene (2003) Enhanced CD
MP3 CBR 320 kbps | 151.39 MB | SCANS | Time: 59:38
Genre: Progressive Rock, Neo-Prog | Label: Progrock Records | Cat.#: LA75346
Little Atlas are a Miami-based progressive rock band. On their first couple albums, their lineage is Genesis, Yes, or Kansas, but they aren't retro. Their songs on these early albums seemingly are built up around a core of piano and voice, giving the music that organic, natural sound of the 1970s prog bands. Surface Serene is an engaging musical journey that harkens back to those classic progressive songs, but with lots of new twists and energy.
Little Atlas hit the scene with this, their official full length debut release in 2002 and quickly took the modern progressive rock community by storm. By combining strong melodic hooks with unexpected twists and turns and amazing musicianship of the highest caliber, Little Atlas creates a truly unique and satisfying sound that recalls some of the best music highlights of the last several decades while simultaneously crafting a sound which is wholly their own.
Led by singer/songwriter/multi-instrumentalist Steve Katsikas, Little Atlas has carved a large fanbase out of not only their native Miami, Florida, but through festival appearances and almost non-stop internet radio airplay they can lay claim to an international following few bands ever achieve. "Surface Serene" is a testament to a band that refuses to compromise in its quest for musical expression and musicality, all with a strong ear for melody and ear-catching, mile-wide hooks. A real treat!
~ 10t Records
Little Atlas
|
10T Records
Track Listing
:
1. Faceless (5:49)
2. Surface Serene (4:50)
3. Can I Find It (7:33)
4. Changeover (6:42)
5. Dance (6:08)
6. Honesty (5:36)
7. Salmon Song (4:22)
8. Momentary Thread (5:26)
9. Collapsing (4:19)
10. Glacier (3:57)
11. Shine (Bonus track) (4:56)
Bonus Video: This is and Enchanced CD. Play it in your computer for additional content.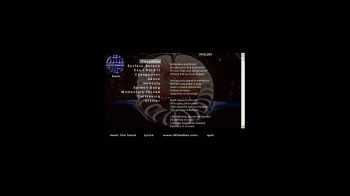 Produced by Steve Katsikas and Rik Bigai
THE BAND
:
Steve Katsikas - Vocals, Keyboards, Acoustic Guitar
Rik Bigai - Bass, additional Keyboards
Diego Pocovi - Drums, Percussion
Roy Strattman - Electric and Acoustic Guitar
Joanna Katsikas - Backing vocals
Additional Musicians:
Scott leamon - rhythm guitar on track 11
Tom Vazquez - drums on tracks 2-11
*******
MP3
Uploaded
|
Turbobit
|
Rusfolder
*******
BONUS VIDEO
Uploaded
|
Turbobit
|
Rusfolder
Информация
Посетители, находящиеся в группе Гости, не могут оставлять комментарии к данной публикации.