Jim Pembroke - Pigworm (1974) [Reissue 1997]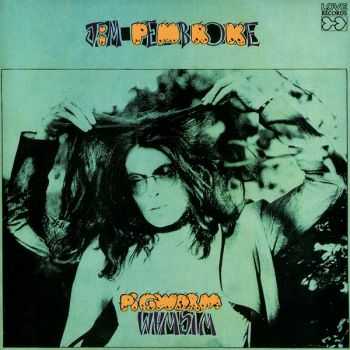 Jim Pembroke (Wigwam) - Pigworm (1974) [Reissue 1997]
MP3 CBR 320 kbps | 104.75 MB | SCANS | Time: 37:40
Genre: Rock, Progressive Rock, Experimental | Label: Love Records/Siboney | Cat.#: LRCD 103
This album came between Wigwam's masterpieces "Being" and "Nuclear Nightclub", during a period when the band peaked creatively. Interestingly this features a unique combination of the line-ups from those two albums: Jim Pembroke (vocals/piano), Ronnie Österberg (drums), Jukka Gustavson (organ), Pekka Pohjola (bass), and newcomer Pekka Rechardt on guitar.
The difference compared to the Wigwam albums is that Pembroke wrote all the material, and probably also directed a bit more than usual what the band was to do. The result is amazing.
Wigwam
|
Wikipedia
Track Listing
:
1. Do The Pigworm (4:37)
2. Just My Situation (4:06)
3. Sweet Marie (5:09)
4. Time To Make A Stand (3:32)
5. No New Games To Play (2:56)
6. Another Telephone Call (2:14)
7. Resigned To Surrender (3:37)
8. Sweet Revelation (3:25)
9. That's The Way It Goes (3:49)
10. No More Terra Firma (4:15)
Produced by Måns Groundstroem & Ronnie Österberg
Recorded March/April 1974 at Finnvox Studios, Helsinki
PERSONNEL
:
Jim Pembroke: piano, songs, singing
Jukka Gustavson: organ
Pekka Pohjola: bass
Rekku Rechardt: guitar
Ronnie Österberg: drums
Otto Donner: horn arrangements
Juhani Aaltonen: tenor saxophone
Jörgen Petersen: trumpet
Pentti Lasanen: clarinet
Jussi Aalto & Mircia Stan: trombone
Mosse Groundstroem: mini-moog
Chrisse Schwindt: marracas
Vesa Aaltonen: cowbell
*******
Download
Uploaded
|
Turbobit
|
Rusfolder
Информация
Посетители, находящиеся в группе Гости, не могут оставлять комментарии к данной публикации.