Pierre Moerlen's Gong - Time Is The Key (1979) [Remastered 2010] Repost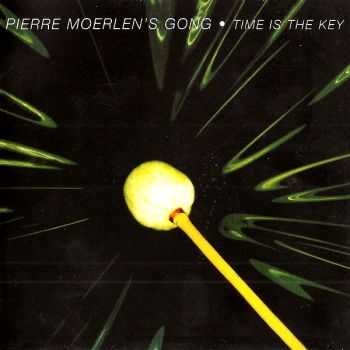 Pierre Moerlen's Gong - Time Is The Key (1979) [Remastered 2010]
MP3 CBR 320 kbps | 117.14 MB | SCANS | Time: 43:31
Genre: Rock, Jazz-Fusion, Progressive Electronic, Canterbury Scene | Label: Cherry Red Records/Esoteric Recordings | Cat.#: ECLEC2236
Esoteric Recordings announce the release of a newly remastered and expanded edition of this acclaimed album by Pierre Moerlen's Gong. By the late 1970s Percussionist Pierre Moerlen had taken over the leadership of GONG and had steered the band away from Psychedelic Space Rock and took the band into a Jazz Rock direction, one in which the band excelled. After recording several albumswith VIRGIN, Moerlen signed with Arista Records in 1978. Following the album DOWNWIND (also issued by ESOTERIC this month), Moerlen assembled a new band featuring Hansford Rowe on bass and Bon Lozaga on guitar. This band entered The Kinks KONK studios to record TIME IS THE KEY, a fine album that featured guest appearances by guitarist ALLAN HOLDSWORTH and Curved Air violinist DARRYL WAY.
Progarchives
|
Wikipedia
|
Cherry Red Records
Allmusic
|
Amazon
Track Listing
:
1.
Ard Na Greine
(6:09)
2. Earthrise (2:25)
3. Supermarket (3:36)
4. Faerie Steps (5:32)
5. An American In England (2:55)
6. The Organ Grinder (3:56)
7. Sugar Street (2:22)
8. The Bender (3:16)
9. Arabesque Intro / Arabesque (5:17)
10. Esnuria Part Two (5:34)
11. Time Is The Key (2:29)
Produced by Pierre Moerlen
LINE-up
:
Pierre Moerlen - drums, gong, vibraphone, electravibe, marimba, glockenspiel, tympani, darbourka, synthesizers (7, 8)
Hansford Rowe - bass (3-11), acoustic guitar (5), bass synthesizer (11)
Bon Lozaga - guitar (3-11)
Additional personnel:
Peter Lemer - keyboards (3-11), including Polymoog (6-10)
Allan Holdsworth - lead guitar (9-11)
Darryl Way - violin (1)
Nico Ramsden - lead and rhythm guitar (8)
Joe Kirby - acoustic bass (1, 2)
24-bit digital remastering by Paschal Byrne at The Audio Archiving Compnay, London
*******
Download
Uploaded
|
Turbobit
|
Rusfolder
Информация
Посетители, находящиеся в группе Гости, не могут оставлять комментарии к данной публикации.