It Bites - The Big Lad In The Windmill (1986) [Japan Mini-LP CD 2006]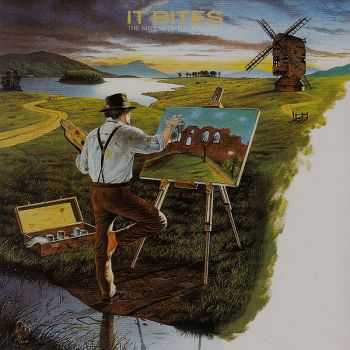 It Bites - The Big Lad In The Windmill (1986) [Japan Mini-LP CD 2006]
MP3 CBR 320 kbps | 119.81 MB | SCANS | Time: 40:29
Genre: Rock, Art Rock, Crossover Prog | Label: Toshiba-EMI Ltd. | Cat.#: TOCP-67743
The Big Lad in the Windmill is the debut album of British progressive pop/rock band It Bites. The album reached No. 35 in the UK album charts and produced three singles - "All in Red", "Calling All The Heroes" and "Whole New World". All three of these charted, although "Calling All the Heroes" was by far the most successful, reaching No. 6 in the UK charts and remaining the band's biggest (and only significant hit). "All in Red" was the band's modestly-charting debut single: "Whole New World" was the follow-up to "Calling All the Heroes" but did not repeat its success.
It Bites
|
Wikipedia
Track Listing
:
1. I Got You Eating Out Of My Hand (6:07)
2.
All In Red
(3:31)
3. Whole New World (4:25)
4. Screaming On The Beaches (3:45)
5. Wanna Shout (3:14)
6. Turn Me Loose (4:11)
7. Cold, Tired And Hungry (4:16)
8.
Calling All The Heroes
(3:02)
9. You'll Never Go To Heaven (7:12)
10. The Big Lad In The Windmill (instrumental) (0:46)
Produced by Alan Shacklock
THE BAND
:
Francis Dunnery (Robert Plant, The Syn, Ian Brown, Chris Difford, David Sancious, James Sonefeld) - guitars, vocals
John Beck (Unicorn Jones, Kano) - keyboards, backing vocals and ever present 5th harmonies
Dick Nolan - bass, backing vocals
Bob Dalton - drums, backing vocals
Digitally remastered reissue. Originally released in 1986. Comes housed in a cardboard sleeve. Part of a four-album reissue series from It Bites featuring the albums "The Big Lad In The Windmill," "Once Around The World," "Eat Me In St. Louis," and "Thank You And Goodnight."
DIGITAL REMASTER Ⓟ & Ⓒ 2005 VIRGIN RECORDS, LTD.
*******
Download
Uploaded
|
Turbobit
|
Rusfolder
Информация
Посетители, находящиеся в группе Гости, не могут оставлять комментарии к данной публикации.