Third Ear Band - Alchemy (1969) [Japan Mini-LP CD 2003]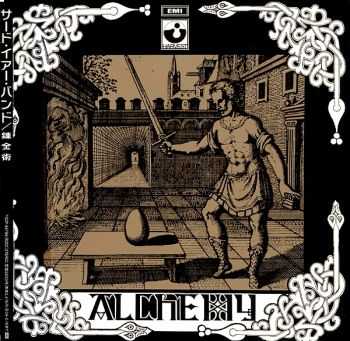 Third Ear Band - Alchemy (1969) [Japan Mini-LP CD 2003]
MP3 CBR 320 kbps | 126.64 MB | SCANS | Time: 50:07
Genre: Rock, Indo-Prog/Raga Rock, Progressive Folk/Psych | Label: Toshiba-EMI Ltd. | Cat.#: TOCP-65786
Alchemy is an album released in 1969 by the Third Ear Band. This band reveals an eclectic, colourful, inspired musical "mantra", a multi influenced musical profile and consequently difficult to classify in a specific subgenre. "Alchemy" develops an achieved sense of multi-influences dialogue. All tracks are composed according to the same model, making the emphasis on sustained motifs (for oboe or violin).
Members came from The Giant Sun Trolley and The People Band to create an improvised music drawing on Eastern raga forms, European folk, experimental and medieval influences.
Wikipedia
|
Allmusic
Track Listing
:
1.
Mosaic
(6:31)
2.
Ghetto Raga
(10:32)
3. Druid One (3:49)
4.
Stone Circle
(3:28)
5. Egyptain Book of the Dead (8:55)
6. Area Three (8:33)
7. Dragon Lines (5:33)
8. Lark Rise (2:46)
Produced by Peter Jenner
THE BAND
:
Glen Sweeney - tabla, hand drums, wind chimes
Richard Coff - violin, viola
Paul Minns - oboe, recorder
Mel Davis - cello, slide pipe
with:
John Peel - jaw harp
Dave Tomlin - violin
24-bit Remastered
Limited Edition Japanese pressing of this album comes housed in a miniature LP sleeve.
*****
Download
Uploaded
|
Turbobit
|
Rusfolder
Информация
Посетители, находящиеся в группе Гости, не могут оставлять комментарии к данной публикации.