Pink Fairies - Pleasure Island (1996)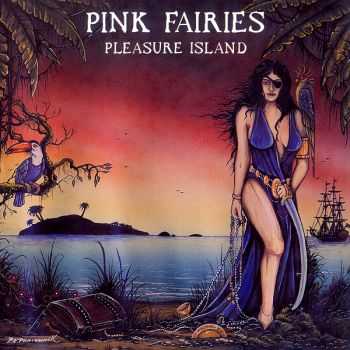 Pink Fairies - Pleasure Island (1996)
MP3 CBR 320 kbps | 142.59 Mb | Scans | Time: 51:20
Genre: Rock, Psychedelic Rock, Proto-Punk | Label: Twink Records | Cat.#: TWKCD6
Very good Pleasure Island 1996 Pink Fairies reunion effort, this title was released by drummer Twink's own label, Twink Records of a limited edition of 1,000 copies. So, obviously 'Pleasure Island' is often hard to find. Don't think it's ever been reissued after that. Looks like 'Pleasure...' has just just two players, of Twink-drums and Paul Rudolph-bass&vocalist. Couldn't tell you if anyone else appeared on this CD or not. 'Pleasure...' is some fine psych/raw punk with an edge to it. "As Above,So Below" is basic well played '70's rock and roll revived. I found "Man With A Golden Gun" to be somewhat refreshing and "Jungle Drums" shows you,just what Twink is truly capable of. For a true mind-blower,put on the headphones to fully experience the 32-minute "Cargoe In Jamaica".
Paul Rudolph / Twink
|
Wikipedia
Track ListingPart One: Matey Ho (The Pleasure)
1. As Above So Below (5:13)
2. Eccleston Chambers (4:51)
3. We Run We Hide (3:57)
4. The Man With The Golden Gun (3:33)
Part Two: Jim Lad (The Island)
5. Jungle Drums (1:54)
6.
Cargoe In Jamaica
(31:52)
Produced by Twink & Paul Rudolph
Line-up
Twink (John Adler) - drums, vocals
Paul Rudolph - guitars, vocals
Fairies on this disk are Twink & Paul
All songs written by Twink & Paul Rudolph
Recorded at Fraser Sound, Vancouver B.C. February & May 1996
*****
Download
Uploaded
|
Turbobit
|
Rusfolder
Информация
Посетители, находящиеся в группе Гости, не могут оставлять комментарии к данной публикации.