Wigwam - Being (1974) [Remastered 2010]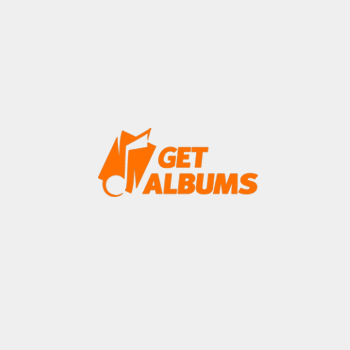 Wigwam - Being (1974) [Remastered 2010]
MP3 CBR 320 kbps | 108.06 MB | SCANS | Time: 38:13
Genre: Rock, Progressive Rock, Jazz Rock | Label: Cherry Red Records/Esoteric Recordings | Cat.#: ECLEC2183
Released on 22/02/10. ESOTERIC are pleased to continue their series of CD reissues of the catalogue of Finnish Progressive group WIGWAM with their classic 1974 album Being, the bands fourth LP. Formed in Helsinki in 1969, the band featured the talents of British Keyboard player and vocalist Jim Pembroke, Jukka Gustavson (keyboards, vocals), Pekka Pohjola (bass, violin, keyboards) and Ronnie Osterberg (drums). Released in Finland on the Love Records imprint, the album was a superb work which demonstrated the diversity of the band and the excellent musicianship of its members, but was to be the last album by this line-up. The record that brought Wigwam to the attention of Virgin Records in the UK, Being also brought the band international acclaim. This newly re-mastered Esoteric Recordings reissue, in full co- operation with Love Records in Finland, fully restores the album artwork and marks the albums long overdue debut release in the UK.
Wigwam
|
Wikipedia
|
Progarchives
|
Cherry Red Records
Track Listing
:
1. Proletarian (2:10)
2. Inspired Machine (1:27)
3. Petty-Bourgeois (2:58)
4. Pride Of The Biosphere (3:16)
5. Pedagogue (9:11)
6. Crisader (4:49)
7. Planetist (3:08)
8.
Maestro Mercy
(2:34)
9. Prophet (6:09)
10. Marvelry Skimmer (2:31)
Produced by Måns Groundstroem & Wigwam
THE BAND
:
Pekka Pohjola: bass, violin, piano, mini-moog, sheet music
Jukka Gustavson: vocals, pianos, organs, mini-moog, VCS 3 synthesizers
Ronnie Österberg: drums, percussion, backing vocals
Jim Pembroke: vocals, sermon, piano
Additional musicians:
Pekka Pöyry: soprano saxophone, flute
Pentti Lasanen: clarinet, flute
Paavo Honkanen: clarinet
Ilmari Varila, Aale Lindgren: oboes
Juhani Tapaninen: bassoon
Unto Haapa-aho: bass clarinet
Juhani Aaltonen: solo flute
Seppo Paakkunainen, Erik Dannholm, Pentti Lahti, Kai Veisterä: flutes
Taisto Wesslin: acoustic guitar
Erkki Kurenniemi, Jukka Ruohomäki: VCS 3 assistance
The 1974 album Being is often called Wigwam's masterpiece.
******
Download
Uploaded
|
Turbobit
|
Rusfolder
Информация
Посетители, находящиеся в группе Гости, не могут оставлять комментарии к данной публикации.