Mangala Vallis - The Book of Dreams (2002) Repost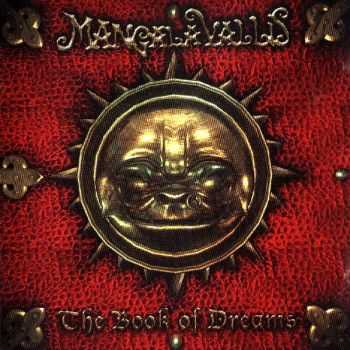 Mangala Vallis - The Book of Dreams (2002)
MP3 CBR 320 kbps | 147.52 Mb | Scans | Time: 1:01:59
Genre: Rock, Progressive Rock, RPI | Label: Tamburo a Vapore Records | Cat.#: TAVR 012001
"The Book of Dream" is dedicated to the memory of Jules Verne. While this is the debut album by the band called Mangala Vallis, its members are by no mean novices on the Progressive Rock scene.
Gigi Cavalli, Mirco Consolini and Enzo Cattini developed the idea of Mangala Vallis in 1998. The band wanders in the world of progressive rock, and the result of 3 years of hard work is "The Book of Dreams", a concept album inspired by the fantasy book-writer Jules Verne and his great books. Completely in love with the sound of the early 70's, Mangala Vallis is influenced by the music of that golden era, even if its music is filtered through with their own taste and vision. Even the care in the production and the thorough research of the original sounds and instruments of that period are fundamental elements of the band's philosophy.
progVisions
Mangala Vallis
|
Wikipedia
|
Progarchives
Track Listing
1. Overture (1:40)
2.
Is the End the Beginning
? (9:30)
3. The Book of Dreams (7:07)
4. The Journey (12:14)
5. Days of Light (9:06)
6. Under the Sea (3:36)
7. Asha (Coming Back Home) (8:24)
8. A New Century (10:22)
Mangala Vallis...
Gigi Cavalli Cocchi: drums, percussions (Remo, Paiste, Vic Firth)
Enzo Cattini: Hammond C-3 w/Leslie, Minimoog-D, Mellotron M-400, Akai S-2000, E-MU Vintage Keys, Gem S-3
Mirco Consolini: guitars & bass
...and Family
Matteo Setti - vocals (2, 3)
Vic Fraja - vocals (4 - 5, 7)
Bernardo Lanzetti (ex: Aqua Fragile, P.F.M.) - lead vocals (8)
Stefano Menato - saxophone (5)
Elisa Giordanella - viola (2, 6)
Kimberly Duke - narrator
*****
Download
Uploaded
|
Turbobit
|
Rusfolder
Информация
Посетители, находящиеся в группе Гости, не могут оставлять комментарии к данной публикации.