Woolly Wolstenholme - Maestoso (1980) [Remastered 2006]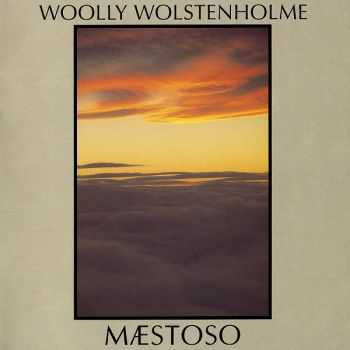 Woolly Wolstenholme (Barclay James Harvest) - Maestoso (1980) [Remastered 2006]
MP3 CBR 320 kbps | 145.5 MB | SCANS | Time: 48:32
Genre: Rock, Progressive Rock, Eclectic Prog | Label: Eclectic | Cat.#: ECLCD 1054
Stuart "Woolly" Wolstenholme left Barclay James Harvest in 1979, and released Maestoso the following year, with a remit very similar to that of his previous outfit. The album is vaguely progressive, but with a strong emphasis on songs, many of them veering sharply towards the 'commercial' end of the spectrum.
Woolly Wolstenholme
|
Barclay James Harvest
|
Wikipedia
|
Progarchives
Track Listing
:
1. Sail Away (3:20)
2. Quiet Islands (4:43)
3.
A Prospect Of Whitby
(3:01)
4. Lives On The Line (3:12)
5. Patriots (6:54)
6. Gates Of Heaven (14/18) (2:29)
7. American Excess (5:55)
8. Maestoso: A Hymn In The Roof Of The World (6:46)
9. Waveform (3:09)
Previously unreleased bonus live tracks:
10. Even The Night (Live) (4:06)
11. Has To Be A Reason (Live) (4:57)
Produced by David Rohl and Woolly Wolstenholme
LINE-up
:
Steve Broomhead: Voice, Mandoline and all the good guitars
Kim Turner: Voice, Drums, Mellotron Flight Case and Percussion
Woolly Wolstenholme: Voice, Keyboards, Basso Buffo and the other guitars
plus:
Brian Day: String Bass on "Waveform"
Bill Nixon: Tubular Bells, Timpani
Terry Grady: Bass Guitar on "Even the Night" and "Has to Be a Reason"
CD Reissue co-ordinated by Mark Powell
Digitally remastered by Paschal Byrne at The Audio Archiving Company, London
*****
Download
Uploaded
|
Turbobit
|
Rusfolder
Информация
Посетители, находящиеся в группе Гости, не могут оставлять комментарии к данной публикации.