Fields - Fields (1971) [Remastered 2010]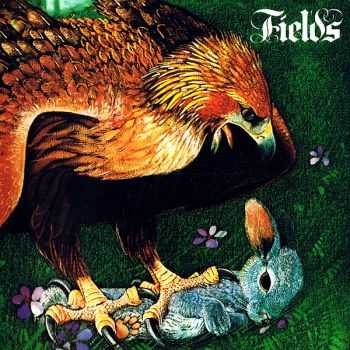 Fields - Fields (1971) [Remastered 2010]
Mp3 CBR 320 kbps | 140.47 Mb | Scans | Time: 48:44
Genre: Rock, Progressive Rock, Heavy Prog | Label: Cherry Red Records/Esoteric Recordings | Cat.#: ECLEC 2207
Esoteric Recordings are pleased to issue the first ever OFFICIAL UK CD edition of the self titled album by FIELDS. When the first line-up of RARE BIRD folded in early 1971, keyboard player GRAHAM FIELD formed this outfit with bass player, vocalist and guitarist ALAN BARRY and KING CRIMSON drummer ANDY McCULLOCH. Although the band failed to emulate the commercial success of FIELD's previous group, the sole album they recorded was a magnificent example of British Progressive Rock. Much sought after for many years, this official ESOTERIC CD edition has been re-mastered from the original master tapes and features an essay by Sid Smith and interview with Graham Field.
Wikipedia
|
Progarchives
|
Cherry Red Records
Track Listing
1.
A Friend Of Mine
(4:30)
2. While The Sun Still Shines (3:16)
3. Not So Good (3:10)
4. Three Minstrels (4:29)
5. Slow Susan (3:44)
6. Over And Over Again (5:56)
7. Feeling Free (3:15)
8. Fair Haired Lady (3:05)
9. A Place To Lay My Head (3:39)
10. The Eagle (5:28)
11. Slow Susan (Alternate version) (Bonus track) (3:45)
12. A Place To Lay My Head (Alternate version) (Bonus track) (4:27)
Produced by Fields
The Band
Graham Field (ex: Rare Bird) - acoustic and electric pianos, organ
Alan Barry (Gordon Haskell) vocals, classical and electric guitars, bass, mellotron
Andy McCulloch (ex: King Crimson, Greenslade) - drums, tympani, talking drums
With:
Dafne Downs - clarinet on ‹A Place to Lay My Head›
Originally released as CBS Records 69009 in 1971
Recorded and Mixed at I.B.C. Studios, London by Sympathy Music for CBS
Ⓟ 1971 Graham Field
This Remastered edition Ⓒ 2010 Cherry Red Records under exclusive license from Graham Field
Esoteric Recordings is a Cherry Red label
*******
Download
Uploaded
|
Turbobit
|
Rusfolder
Информация
Посетители, находящиеся в группе Гости, не могут оставлять комментарии к данной публикации.