Spriguns Of Tolgus - Jack With A Feather (1975)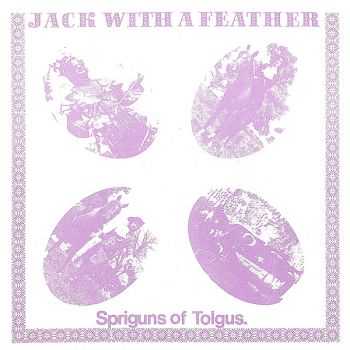 Spriguns Of Tolgus (Spriguns) - Jack With A Feather (1975)
MP3 CBR 320 kbps | 99.9 Mb | Scans | Time: 40:27
Genre: Rock, Folk Rock | Label: Background Records | Cat.#: HBG 122/9
Originally as folk duo formed in 1972 by husband and wife Mike and Mandy Morton, they released their debut album "Jack With A Feather" in 1975 under the name Spriguns Of Tolgus. It contained mostly traditional tunes and was written by Steeleye Span's Tim Hart which gives a fair indication of where they were coming from musically at the time. It also brought them to the attention of a major label, Decca Records, and after reducing their name to the more economical 'Spriguns' they released "Revel Weird And Wild" and "Time Will Pass" in 1976 and 1977 respectively.
Wikipedia
|
Progarchives
|
Amazon
Track Listing
1. Lambton Worm (4:10)
2.
Let No Man Steal Your Thymet
(2:57)
3. Derby Ram (2:45)
4. Jigs a) Rakes Of Malo b) St. Patricks Day c) Ten Penny Bit (3:51)
5. Flodden Field (6:41)
6. Troopers Nag (3:39)
7. Curragh Of Kildare (4:48)
8. Keys Of Canterbury (3:34)
9. Twa Magicians (4:02)
10. Seamus The Showman (2:47)
11. Barren Banks Of Aden (1:13)
Produced by Mike Morton
The Band
Mandy Morton: vocals, 12 string guitar, dulcimer (2), bongos (8)
Rick Thomas: vocals, acoustic guitar, mandolin, fiddle, dulcimer (8)
Chris Russon: electric guitar, acoustic guitar (8), mandolin (6 & 11), 12 string guitar (4)
Mike Morton: bass guitar
Ⓟ 1975 Alida Star
Ⓒ 1992 Background Records
Made in England
******
Download
Uploaded
|
Turbobit
|
Rusfolder
Информация
Посетители, находящиеся в группе Гости, не могут оставлять комментарии к данной публикации.