Maestoso - Caterwauling (2007) Repost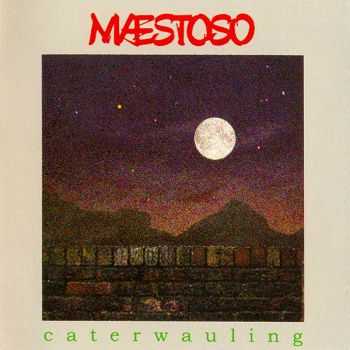 Maestoso (Woolly Wolstenholme, Barclay James Harvest) - Caterwauling (2007)
MP3 CBR 320 kbps | 141.34 MB | SCANS | Time: 58:47
Genre: Rock, Progressive Rock, Eclectic Prog | Label: Cherry Red Records/Esoteric Recordings | Cat.#: ECLEC2017
Following the highly successful 2006 tour by John Lees' Barclay James harvest, keyboard player Woolly Wolstenholme completed work on his fourth studio album. A stunning work in a modern "progressive" style, it evokes the "classic" sound of BJH whilst adding a harder edge which is all Wolstenholme's own. The album also features a guest contributions from Viola player & Flautist Geoffrey Richardson (of Caravan & Penguin Cafe Orchestra) and is certain to appeal to the followers of Barclay James Harvest.
Woolly Wolstenholme
|
Barclay James Harvest
|
Wikipedia
ProgArchives
|
Cherry Red Records
|
Amazon
Track Listing
:
1. Caterwauling (0:49)
2.
Soldier of Fortune
(11:36)
3. The Road to Nowhere (4:08)
4. Matilda Yarrow (5:04)
5. The Collector (4:04)
6. Closure (2:44)
7. Always (4:06)
8. I Don't Like You (3:33)
9. Tonight Could Be the Night (4:10)
10. Shoes (3:43)
11. Strange Worlds (2:16)
12. Quicksand (5:30)
13. Blossom Hill (3:53)
14. Pills (3:11)
Produced by Woolly Wolstenholme
LINE-up
:
Woolly Wolstenholme: Vox, Tron, Keys, Guits, Doctor in 'Pills' sketch
Steve Broomhead: Vox, Guits, Keys, Slide, Mandolin, Mobile 'Phone, 'Theramin'
Craig Fletcher: Vox, Bass Guit, Sideboard with strings, Announcer, Non-doctor in 'Pills' sketch
Kim Turner: Vox, Drums and Perc, Guits, Keys, Swanee Whistle, Recorder, Watersports, Bellotron
with
Geoffrey Richardson: Viola (10)
*****
Download
Uploaded
|
Turbobit
|
Rusfolder
Информация
Посетители, находящиеся в группе Гости, не могут оставлять комментарии к данной публикации.