101 South - 101 South (2000)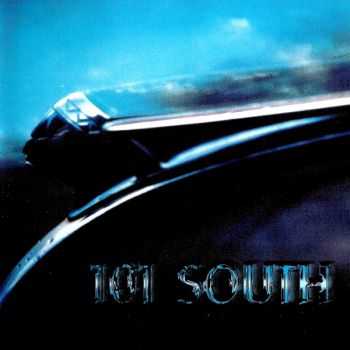 101 South (ex: Harlan Cage) - 101 South (2000)
MP3 CBR 320 kbps | 151.18 Mb | Scans | Time: 51:59
Genre: Rock, Melodic Rock, AOR | Label: MTM Music GmbH | Cat.#: 0681-09
You may recognize the name ROGER SCOTT CRAIG from his many bands, starting his career with the MERSEYBEATS then forming his own band LIVERPOOL EXPRESS in England, soon signed to Warner Brothers Records and having many hit records in Europe with three number one hits in South America in the 70s. Roger moved on to California and joined the LA based band FORTUNE with MCA Records in the 80s, followed by HARLAN CAGE in the 90s and finally his own 'solo' band called 101 SOUTH in 2000.
Apart from his successful bands, Roger has also scored many movies and if you've seen 'The Pelican Brief' or 'Wyatt Earp' or even 'Richie Rich' then you have heard his music. He has written music for Boris Yeltsin's re-election campaign in Russia, performed for Prince Charles at a Royal Gala Performance, and also played in front of 350,000 people at Rock in Rio in 1985. Even Sir Paul McCartney has picked one of Roger's songs as one of his all time favourites and Roger continues to score TV and Radio commercials, with almost 3000 under his belt!
Myspace
|
CD Baby
|
Allmusic
|
Amazon
Track Listing
1. Freeway Ride (3:50)
2. Run Like A Tiger (4:36)
3. We Took The Wrong Road (4:41)
4. Boat Out On The Water (3:57)
5. Nowhere To Run (4:10)
6.
Your Razor Is Sharp
(4:32)
7. Casualty Of Love (4:17)
8. She Walks On Water (4:14)
9. You're So Cold (4:33)
10. Nobody Moves A Mountain (4:27)
11. There's A Train Coming (4:18)
12. Live For The Moment (4:24)
Produced by Roger Scott Craig
The Band
Gregory Lynn Hall - Vocals
Michael Turner - Guitars
Roger Scott Craig - Keyboards, Vocals
Guest musicians:
Billy Liesegang, Paul (Pablo) Schirmer - guitars
Chris Julian - bass
Hans Geiger - drums
*****
Download
Uploaded
|
Turbobit
|
Rusfolder
Информация
Посетители, находящиеся в группе Гости, не могут оставлять комментарии к данной публикации.