Frequency Drift - Personal Effects (part two) (2010) Repost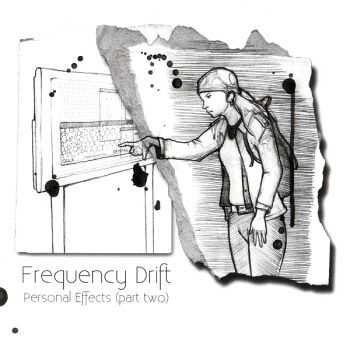 Frequency Drift - Personal Effects (part two) (2010)
MP3 CBR 320 kbps | 156.38 Mb | Scans | Time: 1:04:20
Genre: Progressive Rock, Crossover Prog | Label: Cyclops Records | Cat. №: CYCL 176
Personal Effects (Part 2) is the second part of a concept album continuing River's story. The story is told through the songs and is a complete entity in this album without needing to be familiar with Part 1. The high quality songs with strong melodies and well constructed out compositions include some stunning guitar work from all guitarists including guest Jacob Holm-Lupo from White Willow. To compliment the great female vocalists additional instrumentation including strings, woodwinds and electric harp have been added along with some Roger Waters style sound effects and some fine keyboard work.
Anyone into melodic, atmospheric rock with a leaning towards symphonic and classic progressive sounds will love this release.
Frequency Drift
|
Wikipedia
|
Progarchives
|
Cyclops Records
Track Listing
1. 6.13 a.m. Message (2:23)
2. 6.16 a.m. Deceit (11:40)
3. 7.42 a.m. Conflict (6:55)
4. 8.33 a.m. Inside (8:58)
5. 11.41 a.m. Awakening (7:56)
6. 11.51 a.m. Flight (5:41)
7. 1.17 p.m. Put It Down (5:23)
8. 2.33 p.m. Essence (6:42)
9. 5.48 a.m. Lasting Effect (8:42)
Produced by Andreas Hack
The Band
Nicole Scharnagl - Vocals
Christine Mettner - Vocals
Kerstin Leidner - Vocals
Steve Hohenberger - Guitar
Christian Hack - Guitar
Sebastian Koch - Guitar
Jürgen Rennecke - Bass, Stick
Andreas Hack - Keys
Wolfgang Osterman - Drums
Barbara Jöris - Violin
Christian Hack - Woodwinds
Nerissa Schwarz - Electroharp
Special Guest:
Jacob Holm-Lupo - Guitar
Excellent addition to any prog rock music collection!
*****
Download
Uploaded
|
Turbobit
|
Rusfolder
Информация
Посетители, находящиеся в группе Гости, не могут оставлять комментарии к данной публикации.