James Whild Lea - Therapy (2009)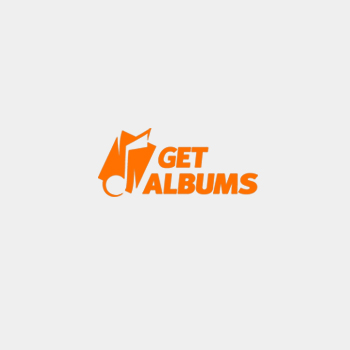 James Whild Lea (ex: Slade) - Therapy (2009) 2CD
MP3 CBR 320 kbps | 303.26 MB | SCANS | TTime: 2:01:36
Genre: Rock, Pop Rock, Glam Rock | Label: Jim Lea Music Ltd. | Cat.#: JIMJAMCD001
Therapy is the debut album from English musician Jim Lea, best known as songwriter, producer, bassist and multi-instrumentalist for the rock group Slade.
In 2007, Jim Lea released his debut album as a solo artist, decades since his first rise to fame with Slade. It was 1992 when Slade decided to split, after gaining huge success worldwide and having many hits. For Slade's entire career, Lea was the band's main songwriter, alongside lead vocalist Noddy Holder. With Lea writing the music and Holder focusing on the lyrics, the pair had written six number one singles alongside many other hits. After Slade's split, Holder focused on being a radio DJ and appearing on national TV, guitarist Dave Hill and drummer Don Powell formed Slade II whilst Lea very much faded from the public eye completely. Since 1992, there hasn't been much in the way of new material, Slade II released a studio album in 1994 titled Keep on Rockin', an album that has been re-issued many times but not much else materialised from any member. After years of studying psychotherapy and releasing a few singles under different names, Lea performed a live gig in 2002 at the Robin 2 venue in Bilston. After this performance, Lea was offered to do it again the following year to which Lea declined, stating, "I'm going to make an album and it will be therapy." With all songs written by Lea himself, in a whole array of musical styles, the album was released in 2007 via Lea's own website under his full name James Whild Lea.
Review
Jim Lea
|
Slayed.co.uk
|
Wikipedia
|
Amazon
Disc One
Recorded by Mark Viner Stuart at Mad Hat's Studio, West Midlands. 2007
1.
Heaven Can Wait (For Those Who Pray)
(4:12)
2. Big Family (3:54)
3. The Smile Of Elvis (3:25)
4. Deadrock U.K. (5:24)
5. Could God Be A Woman (4:37)
6. Go Out In Style (4:10)
7. Universe (4:25)
8. Time And Emotion (3:29)
9. Your Cine World (4:17)
10. The Valley Of The Kings (3:46)
11. Why Is Youth Always Wasted On The Young (4:28)
12. Notice (3:57)
13. Let Me Be Your Therapy (5:38)
Disc Two
Recorded live at The Robin 2 Club, Wolverhampton, UK. 16th November 2002
by Mark Viner Stuart from the desk on the night.
1. Intro (1:34)
2. Shakin' All Over (3:36)
3. I Saw Her Standing There (3:43)
4. Hey Joe (5:58)
5. I Am The Walrus (3:21)
6. Cum On Feel The Noize (5:10)
7. Great Big Family (4:41)
8. I Got You (I Feel Good) (3:42)
9. You Really Got Me (2:48)
10. Far Far Away (5:34)
11. Pretty Vacant (3:54)
12. Over The Moon (3:57)
13. Substitute (4:19)
14. Goin' Bak To Birmingham (3:23)
15. Mamma Weer All Crazee Now (4:57)
16. Wild Thing (5:17)
Produced by James Whild Lea
Personnel
James Whild Lea (various instruments, guitar, strings)
Dave Caitlin Birch (bass)
Graham Carter (cello)
Paul Hudson (backing vocals)
Vicky Adams (oboe)
Rob Adams (trumpet)
Heidi Bowdler (French horn)
Mark Viner Stuart (drums, percussion)
Michael Tongue (drums)
*****
Download
CD1
Uploaded
|
Turbobit
|
Rusfolder
CD2
Uploaded
|
Turbobit
|
Rusfolder
Информация
Посетители, находящиеся в группе Гости, не могут оставлять комментарии к данной публикации.