Mystery - Beneath the Veil of Winter's Face (2007)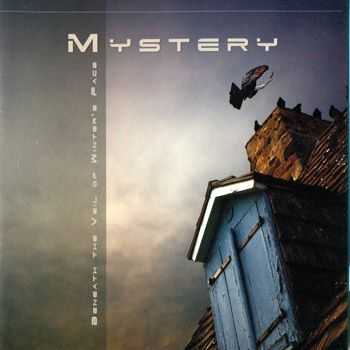 Исполнитель:
Mystery
Альбом:
Beneath the Veil of Winter's Face
Год выхода: 2007
Страна: Canada
Жанр: Neo-Prog / Progressive Rock
Время: 62:44 min
Качество: FLAC, tracks (log + cue + scans)
Размер: 475 mb
Треклист:
Tracks:
1. As I Am. 5:41
2. Beneath the Veil of Winter's Face. 5:58
3. Snowhite. 4:07
4. Travel to the Night. 8:38
5. The Scarlet Eye. 5:35
6. The Third Dream. 6:11
7. Voyage to the Other Side. 6:24
8. The Sailor and the Mermaid. 5:23
9. The Awakening. 11:12
10. The Preacher's Fall. 3:30
Total time: 62:44
Musicians:
Benoit David: vocals
Michel St-Pere: electric & acoustic guitars, bass & keyboards
Steve Gagne: drums
Patrick Bourque: bass (5 & 8)
Additional musicians:
Antoine Fafard: bass (3, 4 & 9)
Benoit Pepin: bass (1, 6 & 10)
Review by psarros (progarchives.com):
The decade following ''Destiny?'' was full of rather negative surprises for Mystery.Singer Gary Savoie left the band and was replaced by new member Benoit David.Meanwhile the band released the compilation ''At the Dawn of a New Millennium'' in 2000, dedicated to Savoie's years with the band.However the Unicorn label increasingly became Michel St-Pere's main pursuit, leading to a constant delay of a new recording by Mystery, still the band appeared in a couple of tribute albums for Pink Floyd and The Moody Blues.Eventually nine years of studio abscence stopped in 2007 with Mystery's new effort ''Beneath the Veil of Winter's Face'', shortly after which the band suffered the shocking loss of bassist Patrick Bourque, who commited suicide.
The fourth Mystery album shows a fresh and intriguing new chapter for the band, which slowly abandoned the AOR leanings of their early years for the sake of a more Heavy/Neo Prog- oriented sound full of passionate melodies, demanding arrangements and deep grandieur.Their style comes now like a cross between PENDRAGON, SAGA and PALLAS with many bombastic moments, lyrical elements, strong and heavy instrumental textures and unique atmospheres.The shorter tracks are more groovy and catchy than the longer ones, still the musicianship is interesting with a fantastic new singer with a sensational voice and a great combination between heavy guitar riffs, flashy synthesizers, impressive solos, accesible melodies and memorable choruses in a classic Neo Prog manner.The long compositions like ''Travel to the Night'' , ''Voyage to the Other Side'' or the epic ''The Awakening'' sound even more developed with some fantastic and inspired melodies standing next to impressive symphonic synths and powerful guitars, while the climates change constantly between dynamic performances and intense lyrical passages.
Impressive return by Mystery after a long time-out and a monstrous improvement over the mediocre ''Destiny?''.Great vocal performance along with passionate proggy but accesible music guarantee a delightful listening experience.Highly recommended.
Информация
Посетители, находящиеся в группе Гости, не могут оставлять комментарии к данной публикации.