Sleepy Sun - Maui Tears (2014)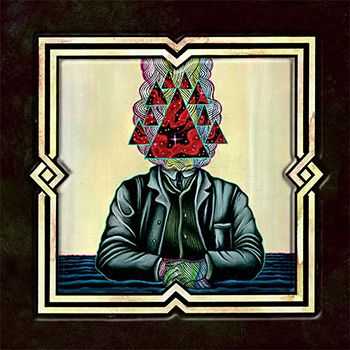 Исполнитель:
Sleepy Sun
Альбом:
Maui Tears
Год выхода: 2014
Страна: USA
Жанр: Progressive Rock / Indie Rock / Psychedelic
Время: 46:27 min
Качество: MP3 / CBR, 320 kbps
Размер: 103 mb
Треклист:
Tracks:
1. The Lane. 4:44
2. Words. 4:38
3. Everywhere Waltz. 6:00
4. Outside. 3:56
5. 1132. 4:10
6. Thielbar. 6:24
7. Slowdown. 3:23
8. Galaxy Punk. 2:36
9. Maui Tears. 10:32
Total Time: 46:27
Sleepy Sun biography:
SLEEPY SUN were at the beginning formed as a five-piece bluesy garage rock outfit named MANIA by UC (University of California) Santa Cruz students Bret CONSTANTINO (voices), Matt HOLLIMAN (guitar), Evan REISS (guitar), Hubert GUY (bass), and Brian TICE (drums) in 2005. The young, promising quintet gradually expanded their garage rock style into eclectic psychedelia and around 2007 they naturally changed their band's name to SLEEPY SUN.
Their first gig was exactly another dawn of SLEEPY SUN - a female sunshine Rachel FANNAN (voices; BIRDS FLED FROM ME) got immersed into the gig and decided to join the quintet. The five rocky guys willingly invited her for recording with the collaboration of a producer Colin Stewart in Canada. As a result, the Californian sextet SLEEPY SUN released their debut album 'Embrace' on their own in summer 2008 ('Embrace' was reissued via ATP Recordings in May 2009).
Soon after the release, Jack ALLEN (bass) took the place of Hubert, and the sextet got more active and refined with their delightful rhythm section, striking bubbled twin guitars, and dreamy & enchanting chorus-duo. In 2009, SLEEPY SUN immigrated into San Francisco and played several prominent gigs including The Noise Pop Festival or All Tomorrow's Party, which festival's boutique label ATP Recordings signed them and released their second album 'Fever' in May 2010.
/progarchives.com/
Информация
Посетители, находящиеся в группе Гости, не могут оставлять комментарии к данной публикации.