Motorpsycho - Heavy Metal Fruit (2010)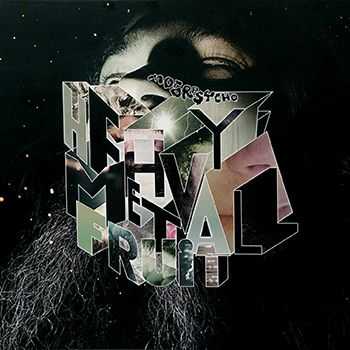 Исполнитель:
Motorpsycho
Альбом:
Heavy Metal Fruit
Год выхода: 2010
Страна: Norway
Жанр: Psychedelic, Progressive Rock, Post-Rock
Время: 62:08 min
Качество: FLAC, image (log + cue + scans)
Размер: 416 mb
Треклист:
Tracks:
1. Starhammer. 12:56
2. X-3 (Knuckelheads in Space) / The Getaway Special. 9:03
3. The Bomb-Proof Roll and Beyond (For Arnie Hassle). 6:01
4. Close Your Eyes. 3:39
5. W.B.A.T. 9:43
6. Gullible's Travails (pt I - IV). 20:42
I. Eye All-Seeing
II. The Elementhaler
III. Circle
IV. Phoot's Flower (A Burly Return)
Musicians:
Bent Saether: vocals, bass, guitars, keyboards
Hans Magnus Ryan: vocals, guitars, keyboards
Kenneth Kapstad: drums
Mathias Eick: trumpet (track 2)
Hanne Hukkelberg: vocals (tracks 2, 4-6)
Kaare Vestrheim: keyboards
2010 Stickman Records (Psychobabble 065)
Review Album:
Review by Starhammer
Heavy Metal Fruit was mixed down during the production stage as an act of protest against 'the loudness war'. At first I felt this tactic might reduce the impact of certain sections, but with a good pair of speakers it remains hard-hitting and crystal clear throughout.
The album's opener, Starhammer, lulls you into a dream like state with barely audible guitar noodling before unleashing that earth-shattering riff! Add to that an excellently crafted instrumental breakdown and top it off with a reprise and you have yourself an epic with proportionality to rival the album's closer, Gullible's Travails. This has a similar song structure, but being slightly longer allows for more musical exploration. I am torn between which track I prefer as they are both superb.
X-3 (Knuckleheads in Space) has a chorus that gets stuck in my head for days and is the album's most rockin' track. It too closes neatly with another great passage of improvisational. However, this jazzier interlude is a complete juxtaposition to the face-melting, sonic armageddon that follows in The Bomb-Proof Roll and Beyond!!.
Close Your Eyes is the album's shortest track and despite its sombre atmosphere it fits in well. W.B.A.T. is probably my least favourite track on the album, but with such stiff competition it's hard to really fault.
/progarchives.com/
Информация
Посетители, находящиеся в группе Гости, не могут оставлять комментарии к данной публикации.