Forever Einstein - One Thing After Another (1998)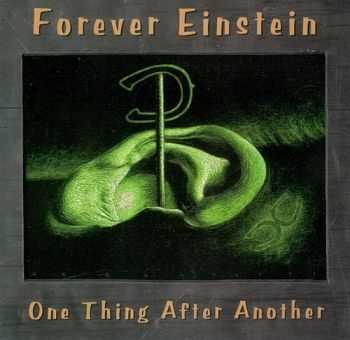 Исполнитель:
Forever Einstein
Альбом:
One Thing After Another
Год выхода: 1998
Страна: USA
Жанр: RIO / Avant-Prog
Время: 56:38 min
Качество: Lossless / FLAC, tracks (no .log, no .cue)
Размер: 339 mb
Треклист:
Tracks:
1. Big Sky Mind. 4:32
2. The Girl with the Flame Maple Chest (and Black Walnut Drawers). 3:47
3. Oh, Lord, Please Bless This Rocket House and All Those Who Live in the Rocket House. 4:25
4. Curly, Get the Ladder. 5:11
5. Toy Boat Attacked by Toy Pirates on Real Water. 5:46
6. Maniacs from the Fourth Dimension. 4:21
7. Bad Weather (Changed Our Plans). 7:31
8. On a Bright, Clear Dayin January, 1965, We Went Walking Together. 5:07
9. Stand Back, You Bloated Museum of Treachery! 5:34
10. City of Industry / Garden of Ruins. 4:36
11. The Pancake Song. 4:50
released 28 April 1998
Musicians:
Charles Vrtacek: guitar, keyboards, compositions
John Roulat: drums & percussion
Jack Vees: bass guitar
Информация
Посетители, находящиеся в группе Гости, не могут оставлять комментарии к данной публикации.