Roxy Music - Manifesto (1979/ 1989)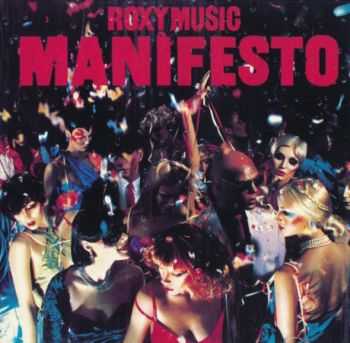 Performer: Roxy Music
Album: Manifesto
Label: Reprise Records, EG Records
Catalog #: 9 26046-2
Style: New Wave, Art Rock
Year: 1979 (reissued 1989)
Format: Flac (*image + .cue,log,scans)/ mp3
Bitrate: lossless/ 320 kbps
Covers: in archive
Amount of tracks: 10
Size RAR: ~ 279 MB/ ~ 105 MB
Upload: yandex, turbobit
Recovery: 3%
Password: sim-sim

Manifesto — шестой студийный альбом Roxy Music. Содержание и настроение песен гармонирует со сценическим образом Bryan Ferry, убедительно сыгравшего роль потерянного и беспомощного романтика, и с его манерой исполнения, в чём-то схожей с Leonard Cohen.
Биограф коллектива, музыкант и писатель David Buckley заявляет, что Roxy Music были самой первой и самой лучшей арт-рок-группой, и в то же время, что Roxy Music были первой панк-группой в Великобритании. Вообще Roxy Music часто называют зачинателями самых разных музыкальных стилей и направлений. Так, по мнению обозревателя американского журнала New York Magazine, Roxy Music наравне с David Bowie следует считать пионерами новой волны. Как считает автор книги A History of Rock Music Scaruffi Piero, первые три альбома коллектива (Roxy Music, For Your Pleasure, Stranded) кардинально изменили прогрессивный рок и подготовили почву для пришествия новой волны и синти-попа. Roxy Music стали вдохновителями для многих исполнителей новой волны, их влияние заметно в творчестве множества групп новой романтики и экспериментальной электроники, таких как: Talk Talk, The Human League, Heaven 17, Spandau Ballet, Visage, Culture Club, Duran Duran, Kraftwerk, The Cars, Ultravox, Talking Heads, Eurythmics, Adam and the Ants и многих других.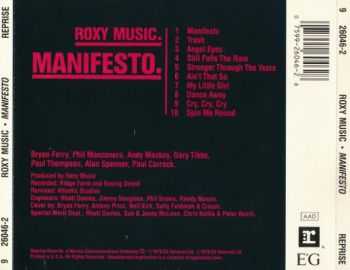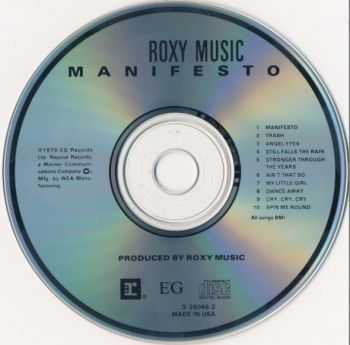 1. Manifesto (5:29)
2. Trash (2:14)
3. Angel Eyes (3:06)
4. Still Falls The Rain (4:14)
5. Stronger Through The Years (6:13)
6. Ain't That So (5:40)
7. My Little Girl (3:14)
8. Dance Away (3:46)
9. Cry, Cry, Cry (2:56)
10. Spin Me Around (5:11)
Информация
Посетители, находящиеся в группе Гости, не могут оставлять комментарии к данной публикации.