A Foot In Coldwater - A Foot In Coldwater (1972) [1998, Unidisc]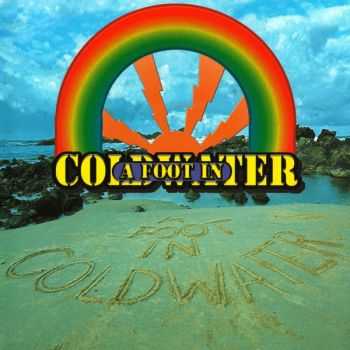 A Foot In Coldwater - A Foot In Coldwater (1972) [1998, Unidisc]
MP3 CBR 320 kbps | 111.34 Mb | Scans | Time: 36:12
Genre: Hard Rock, Classic Rock, Psychedelic Rock | Label: Unidisc Music Inc. | Cat. №: AGEK-2158
Reissue of their 1972 Canadian hard rock debut album. Great album that goes from heavy riffing to dreamy mellowin and everything in between.
The debut album by a great Canadian band. It includes their best known and much loved classic hit "(Make Me Do) Anything You Want", will a staple of gold rotation through out the country and containing perhaps the best known guitar solo in Canadian rock music; in addition to, some of the tightest playing of any band to ever grace the Canadian rock scene. The group were a cult favorite of legions of biker gangs yet mixed with their powerful 'heavy' rock stylings reminisent of Deep Purple and Zeppelin was their unique approach to rock ballads which combined power with strings and other acoustic elements. At their peak they were among the best groups Canada has spawned.
AFIC
|
Wikipedia
|
CanadianBands
Track Listing
1.
On The Wind
(4:08)
2. Yalla Aye (3:52)
3. Deep Freeze (3:47)
4.
(Make Me Do) Anything You Want
(5:16)
5. Who Can Stop Us Now (3:24)
6. Alone Together (3:08)
7. Fallen Man (3:59)
8. In Heat (6:11)
9. Lady True (2:27)
Produced by Francis (Frank) Davies
The Band
Alex Machin (Christopher Edward Campaign , Island, Nucleus, Character, Champion, Moxy): All Vocals
Bob Horne (Lords Of London, Nucleus): Organ, Clavinette & (Agitator)
Hughie Leggat (Lords of London, Nucleus, Thunder Road, Private Eye, Leggat, The Mississippi Hippies): Bass & Acoustic Guitars
Danny Taylor (Lords Of London, Nucleus, Gus, Leggat, Ryan Brothers): Drums & All Percussion
Paul Naumann (Buttergarden, Leather, Island, Nucleus, A Foot In Coldwater, Character, Steppenwolf (1979)): Rhythm, Lead, Slide, Bass & Acoustic Guitars
*****
Download
Uploaded
|
Turbobit
|
Rusfolder
Информация
Посетители, находящиеся в группе Гости, не могут оставлять комментарии к данной публикации.