Rockin Foo - Rockin Foo (1969)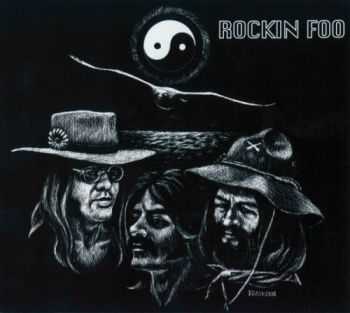 Исполнитель:
Rockin Foo
Альбом:
Rockin Foo
Год выхода: 1969
Страна: USA
Жанр: Garage Rock
Время: 00:34:41
Качество: MP3,320 Кбит/с
Размер: 81 МБ
Треклист:
01. New Friends
02. Old Friends
03. Familiar Places
04. Gabby Hayes Waltz
05. Kind Old Lady
06. Stranger In The Attic
07. Down To Cleaton
08. Black Diamond Mine
09. Browder Ground
10. Boogaloo Jungle
11. Rochester River
Rockin' Foo- группа из Калифорнии образованная в начале 1969 года. Всего они выпустили два, причём почему-то одноимённых, альбома в 1969 и 1971 годах на GRT Records Hobbit Label. Первый альбом был записан в формате трио, а во время работы над вторым в состав был принят басист Рон Бейкер. В 1969 году они выступали на одной сцене с Джонни Уинтером и Эриком Бёрдоном в Fillmore West. Их музыку можно охарактеризовать как psychedelic garage country rock. Основным композитором группы был Уэйн Эрвин, который кстати играл на гитаре в нескольких песнях Monkees. Продюсировал альбомы барабанщик Лестер Браун, который и позже продолжил занимался продюсированием Plain Jane. Обложка первого альбома была разработана Филом Хартманом, который занимался оформлением обложек для Poco, America,Crosby, Stills & Nash.
Состав:
Lester Brown Jr. - drums, vocals
Wayne Erwin - guitar, vocals
Michael Racoon (aka Michael Clark) - keyboards, vocals
Скачать:
Depositfiles.com
Turbobit.net
Rusfolder.com
Информация
Посетители, находящиеся в группе Гости, не могут оставлять комментарии к данной публикации.