VA - Let's Get Rocked vol.14 (2012)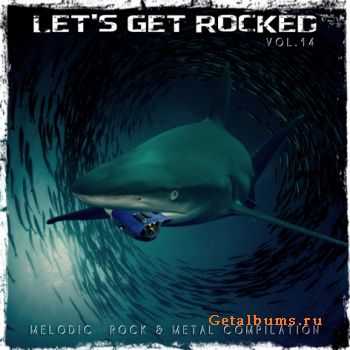 Исполнитель:
VA
Альбом:
Let's Get Rocked vol.14
Год выхода: 2012
Страна: Ukraine
Жанр: Melodic Hard Rock/AOR/Heavy Metal
Качество: 320 kbps
Размер: 307 mb
Треклист:
Andrey Smirnov - Born To Breathe Freedom
AOR - You're My Obsession
Chris Antblad - Too Far Away
Crimes Of Passion - Love Is To Die For
Devil's Train - The Answers
Doogie White & La Paz - This Boy
Dynazty - Land Of Broken Dreams
Eden's Curse - Time To Breathe
Evolutions Per Minute - Underneath The Waves
Fox - Problem Child
Frozenroom - Arise
House Of Shakira - I'll Be Gone
Human Temple - Like A Beat Of A Heart
Jay Parmar - Circle Of Fire
Jeff Scott Soto - Look Inside Your Heart
Kruk Feat. Doogie White - In Reverie
Mafarka - Black Diamond
Michael Thompson Band - Future Past
Myland - Hey You
Osukaru - Change Of Heart (2012 Version)
Peep Show - Live Free Or Die
Rage - Feel My Pain
Reason - Before The Dawn
Scarlet Haze - Blame It On You
Sonic Station - Love's Gonna Show The Way
Sunstorm - You Wouldn't Know Love
Tuff – What Comes Around Goes Around
U.F.O. - Flight Night
Vengeance - Shock Me Now
Will Wallner & Vivien Vain - Dreamstealer
Скачать
Информация
Посетители, находящиеся в группе Гости, не могут оставлять комментарии к данной публикации.