Raine - Peace (2000)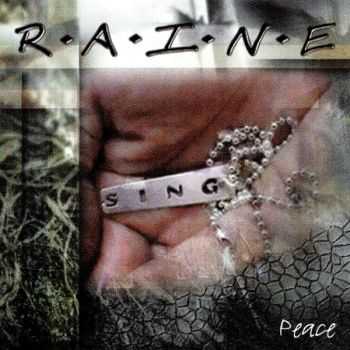 Raine - Peace (2000)
APE: IMAGE+CUE+LOG | 421.1 MB | MP3 CBR 320 kbps | 140.5 MB | SCANS | 91.94 MB | Time: 53:18
Genre: Melodic Hard Rock, AOR, Progressive Rock | Label: MTM Music | Cat.#: 0681-15
Raine is a AOR/Melodic Rock band consisting of former members of Rainmaker (Ben Powell and Nick Horne) and Montana Screams (David Lindland and Rennie Xosa). The band signed to MTM Music and King Records (Japan) in March 1999 and decided on the name Raine. Raine's debut CD "Peace" was released in June 2000.
Leading off the "Peace" CD is the track "Rainmaker", a gradually building melodic rock piece that features the vocals of David Lindland and some very impressive harmony vocals from the other band members and guest background vocalists. "Rainmaker" actually sounds similar to Von Groove. (Who coincidentally have a CD and song called "Rainmaker"). "I Am" is a slightly faster paced song in the vein of "Haunted Heart" by the melodic Canadian band Alias. "2 AM (Hang Out Here)" is a catchy, mid-paced rocker with a high harmonious chorus that hooks you in after only one listen. Lindland's vocals are favorably comparable to Mickey Thomas (Elvin Bishop, Jefferson Starship, Starship) and Fred Curci (Sheriff, Alias). The songwriting throughout the album is solid and the ballad "Miracles" is a beautiful composition featuring the keyboards of Kasey Smith (Danger Danger).
Raine's "Peace" is definitely recommended for fans of polished AOR/hard rock with plenty of hooks and big choruses. The higher pitched vocals are a welcome change from the lifeless vocals of most radio bands in 2000.
The Pure Rock Shop
N.E.H. Records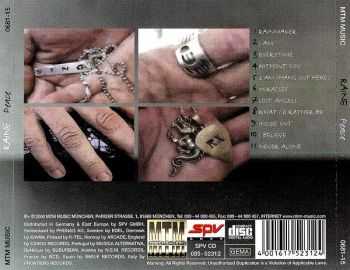 Track Listing
:
1. Rainmaker (6:37)
2. I Am (3:45)
3.
Everytime
(4:24)
4. Without You (5:21)
5. 2 AM (Hang Out Here) (4:03)
6. Miracles (5:24)
7. Lost Angels (4:27)
8. What I'd Rather Be (4:23)
9. Inside Out (4:11)
10. I Believe (6:08)
11. Never Alone (4:35)
Produced by Tattoo Shea
THE BAND
:
David Lindland
- lead vocals, acoustic guitar
Jay Stone
- guitars, backing vocals
Rennie Xosa
(Crystal Project) - bass, backing vocals
Ben Powell
- drums, percussion, backing vocals
"Peace" is walking on the no man's land between AOR and progressive rock. Raine pull it off better than Euphoria though, and at their best they deliver fine melodic rock, be it adult oriented or progressive.
Many thanks to the original uploader: nightranger53
**********
Download
: LOSSLESS
Uploaded
|
Depositfiles
|
Turbobit
**********
Download
: MP3
Uploaded
|
Depositfiles
|
Turbobit
**********
Download
: FULL SCANS
Uploaded
|
Depositfiles
|
Turbobit
Информация
Посетители, находящиеся в группе Гости, не могут оставлять комментарии к данной публикации.