James Christian - Rude Awakening (1999) [Reissue 2001]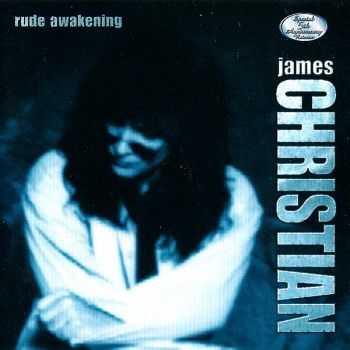 James Christian - Rude Awakening (1994/1999) [Special 5th Anniversary Reissue 2001]
APE: IMAGE+CUE+LOG | 561.41 MB | MP3 CBR 320 kbps | 195.6 MB | SCANS | Time: 1:13:36
Genre: Hard Rock, AOR | Label: Frontiers Rec./CD-Maximum | Cat.#: CDM 0901-723
James Christian released his first solo album back in 1994 and is known for his participation in the band House of Lords who were newly re-united and released a new CD in 2004.
James Christian has been one of my favourite vocalists since he appeared on the first House Of Lords album. This album is was originally released back in 1994, it was one of the first albums of Now & Then label. I never managed to get a copy of the orignal release, so you can imagine how glad I was to find this in my mailbox! What's more, this reissue has 6 bonustracks!
"Don't Start Me Up" is the perfect opener, heavy AOR at it's best! It is slightly in the Def Leppard mould, with lots of layered background vocals and a very catchy chorus. "DSMU" is also one of the few uptempo tracks on this album, which might bother me if the songs weren't so damn good!
"Pleasure And Pain" is first of the many ballads, and much like the rest of them, it is very good. If someone decided to use this as the theme song for a Hollywood movie, this song would easily put the likes of Aerosmith's Armageddon tune to shame!
"Brighter Day" might be a familiar song to some of you, because of the fact that it was also included on the first Steelhouse Lane album. This version is quite identical to the SHL one, a good semi-ballad!
The next three songs were the reason why I didn't give this album full five stars. The bluesy ballad "Where Does Love Go When It's Gone", the heavy stomper "The Warden" and the semi-acoustic ballad "Katie" just do not reach the level of the other tracks, even though they are not too bad.
With "Best Girl" we're heading back to AOR heaven, it's a simple yet catchy pop rocker co-written by Bruce Gowdy of Unruly Child. "Labour Of Love" is simply an awesome power ballad, and "Mother Night" (written by Robert Tepper and Judithe Randall) starts as a ballad, but evolves into a stunning midtempo track. "Cold Day In Hell" is the track that reminds me of House Of Lords the most, a very heavy rocker. "Love Should've Brought You Home" is my favourite track here, and it is quickly becoming one of my favourite ballads of all time. It's pure AOR perfection, great chorus and very hearfelt lyrics.
First of the bonus tracks is the fantastic "Candle In The Window", a catchy AOR track co-written by James and Judithe Randall. The drums do sound a bit too computerized, but I like the track anyway. "Woman Enough" is a bit of a throwaway rocker, while "After All" is a nice ballad. "Love Has No Mercy" is another rocker, but better than "Woman Enough". It has been covered by Airkraft on their "In The Red" album. "Demons Down" is the original demo of the title track of the last House Of Lords album. Didn't care for the track then, and this version is not that different.
Last but not least, there's an acoustic medley featuring three ballads from the album, "Pleasure...", "Love Should've..." and "Where Does Love...". It was recorded live at the Gods' 95 festival, and it is excellent! Sometimes all it takes is an acoustic guitar, great voice and great songs to make sheer magic!
There you have it, a great album and a must for anyone into House Of Lords, ecxellent ballads or AOR in general!
~ Review by Kimmo Toivonen
James Christian
Wikipedia
Amazon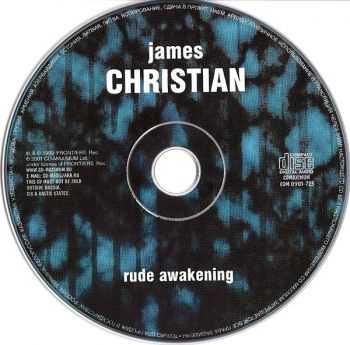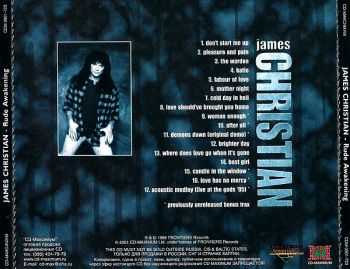 Track Listing
:
1.
Don't Start Me Up
(3:54)
2. Pleasure and Pain (4:56)
3. The Warden (4:23)
4. Katie (4:13)
5. Labour Of Love (4:29)
6. Mother Night (4:25)
7. Cold Day In Hell (4:06)
8.
Love Should've Brought You Home
(3:43)
9. Woman Enough * (4:22)
10. After All * (3:48)
11. Demons Down (original demo) * (3:33)
12. Brighter Day (4:32)
13. Where Does Love Go When It's Gone (4:04)
14. Best Girl (3:32)
15. Candle In The Window * (3:55)
16. Love Has No Mercy * (4:22)
17. Acoustic Medley (live at gods '95) * (7:19)
* previously unreleased bonus trax
Produced by James Christian, Mark Baker, Mike Slammer, Bruce Gowdy
Personnel
:
James Christian - vocals, bass, guitar, keyboards, piano, drums
Lanny Cordola - guitar, mandoline
Mike Slamer - guitar, drums
Bruce Gowdy - guitar, keyboards, drums
Danny Jacob, Mitch Perry, Chris Allen Lane - guitar
Chris Goldsmith - bass
Scott Greer - piano, violin
DeWayne Barron - drums
Jean McLain, Aina Olsen, Diana Dewitt - backing vocals
**********
LOSSLESS
Uploaded, part 1
|
Depositfiles, part 1
|
Turbobit, part 1
Uploaded, part 2
|
Depositfiles, part 2
|
Turbobit, part 2
**********
MP3
Uploaded
|
Depositfiles
|
Turbobit
Информация
Посетители, находящиеся в группе Гости, не могут оставлять комментарии к данной публикации.