Zeno - Runway To The Gods (2006) [Japanese Ed.]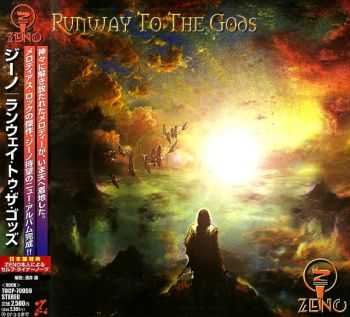 Zeno - Runway To The Gods (2006) [Japanese Ed.]
MP3 CBR 320 kbps | 146.49 MB | SCANS | 115.9 MB | Time: 54:11
Genre: Melodic Hard Rock | Label: EMI Records Ltd. | Cat.#: TOCP-70059
It always takes many years until Zeno pleases AOR and Classic Rock fans with a new album. But when the album is finally released - it's always a masterpiece! Now, 8 years after "Listen To The Light", Zeno returns with another rock jewel called "Runway To The Gods".
"Runway to the Gods" is the latest `Zeno' album to date, originally released in 2006. For those who are familiar Zeno's previous works, the man is nothing less than a musical genius; having put out such albums as the definitive "zenology" and the absolutely unsurpassable "Listen to the light".
So how can Zeno follow an album which is arguably the peak of composing, performing and recording creativity? Simply by going back to melodic Hard Rock basics with "Runway...". It has to be clarified that this release does not have the overall rock opera texture (the orchestra, the multiple guitar layers, the theatrical vocal performances) ; Instead Zeno concentrates on his stellar lead guitar work, dynamic drumming smooth bass lines and really active keyboards. Non the less, the wizard has an ace up his sleeve in the name of Michael Bormann. Amongst the top two leading Melodic Hard rock voices in Germany, Bormann (ex Jaded Heart, Bloodbound, Redrum) sings throughout this fantastic album.
"Fanfares of love", "Climb the sky", "Refugees", "I feel, I live", "Land of illusion" are masterpieces of Pomp AOR/Melodic Hard Rock. While it would have been easy for the composer to recreate the formula of "Listen to the light" (a mega seller in Japan) Zeno verifies with "Runway..." that he is by no means restricted by any rock idiom while remaining adamant in not making the same album twice. ~ By Nikiforos V. Skoumas (amazon.com)
Wikipedia
Amazon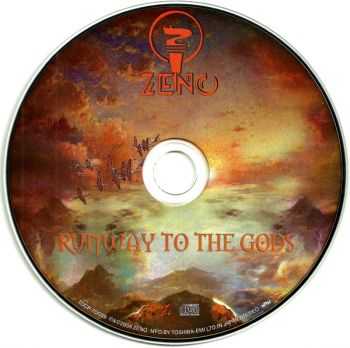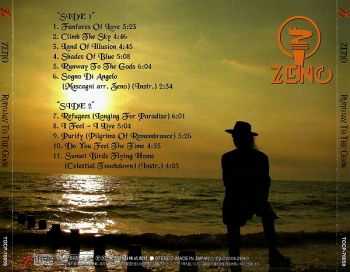 Track Listing
:
1.
Fanfares Of Love
(5:25)
2. Climb The Sky (4:48)
3. Land Of Illusion (4:47)
4. Shades Of Blue (5:10)
5. Runway To The Gods (6:06)
6. Sogno Di Angelo (Mascagni arr. Zeno) (Instr.) (2:36)
7. Refugees (Longing For Paradise) (6:03)
8. I Feel - I Live (5:06)
9. Purify (Pilgrims Of Remembrance) (5:28)
10. Do You Feel The Time (4:37)
11. Sunset Birds Flying Home (Celestial Touchdown) (Instr.) (4:05)
Produced by Zeno
This album was recorded and produced between 1998 and 2006 at Eternal Flame Studios, Elysium
LINE-UP
:
Zeno Roth: guitars, all other instruments, harmony vocals, lead vocals (Do You Feel The Time)
Michael Bormann: lead vocals / harmony vocals
*******
MP3
Uploaded
|
Turbobit
|
Rusfolder
*******
SCANS
Uploaded
|
Turbobit
|
Rusfolder
Информация
Посетители, находящиеся в группе Гости, не могут оставлять комментарии к данной публикации.