Emerald Rain - Sleepwalk (2005) [Japanese Ed.]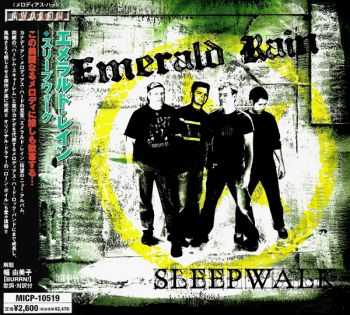 Emerald Rain - Sleepwalk (2005) [Japanese Ed.]
MP3 CBR 320 kbps | 120.58 MB | SCANS | Time: 40:17
Genre: Melodic Hard Rock, AOR | Label: Marquee Inc./Avalon | Cat.#: MICP-10519
The overall sound of "Sleepwalk" is however way more up-to-date and modern than some of their previous attempts. The aggressive and slightly down-tuned guitar sound add a more edgy attitude and you definitely need to be open minded about the whole old vs. modern rock discussion. It's neither something you'll instantly embrace at first spin.
It really hits you over the head during the third or fourth spin though!!! "Sleepwalk" is a well balanced album with a modern hardrock sound and without any real downers, but you need to have patience with the material. Some of the tracks do kind of melt together and seem to have no real beginning or ending. It's not that I'm especially jaded or anything, it's just that this "Harem Scarem" sounding genre has strangled itself at times with its massive supply of copy-cats (you could say that 'Harem' are such as well actually). But I guess the later goes for "any" rock genre of today really. And this is a well executed mid-paced nu-rock album with considerable emphasis on melody and harmony vocals. Check out the massive rock of "Face In The Mirror" or the excellent semi-ballad "I Never Knew", and you'll suddenly realize that "Sleepwalk" is easily as good, if not better, than Harem Scarem and their "Overload" release. ~ Review by Urban "Wally" Wallstrom
CDJapan
Amazon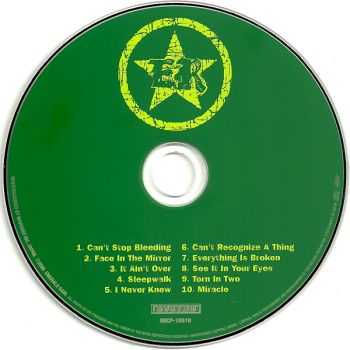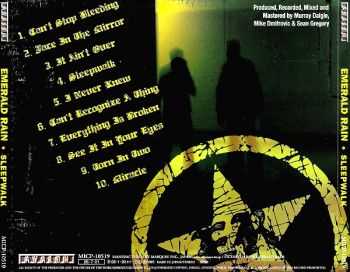 Track Listing
:
1. Can't Stop Bleeding (3:23)
2. Face In The Mirror (3:51)
3.
It Ain't Over
(3:49)
4. Sleepwalk (5:27)
5. I Never Knew (3:32)
6. Can't Recognize A Thing (4:01)
7. Everything Is Broken (4:27)
8. See It In Your Eyes (3:46)
9. Torn In Two (4:15)
10. Miracle (3:46)
Produced by Murray Daigle, Mike Dmitrovic & Sean Gregory
THE BAND
:
Murray Daigle - Vocals, Guitars, Keyboards
Mike Dmitrovic - Guitars, Backing Vocals, Keyboards
Sean Gregory - Bass, Backing Vocals, Keyboards
Lorne Boyle - Drums
Many thanks to the original uploader: kolushew
********
MP3
Uploaded
|
Turbobit
|
Rusfolder
********
SCANS
Uploaded
|
Turbobit
|
Rusfolder
Информация
Посетители, находящиеся в группе Гости, не могут оставлять комментарии к данной публикации.