The Opiates - Hollywood Under the Knife (2011)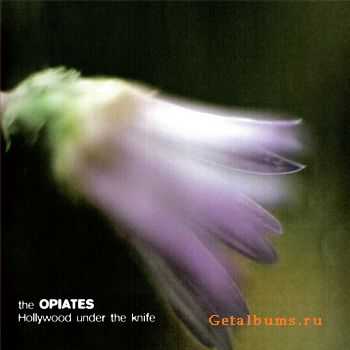 Artist
: The Opiates
Title Of Album
: Hollywood Under the Knife
Year Of Release
: 17-10-2011
Genre
: Electronic / Synthpop / Female Vocal
Label
: Disco Activisto
Catalog #
: DAREC 1103
Quality
: 320 Kbps
Tracks
: 10
Time
: 54:22 min
Size
: 121 MB
Tracklist:
1) Rainy Days and Saturdays
2) I'm Not Simone Choule
3) Candy Coated Crime
4) Anatomy of a Plastic Girl
5) Silent Comes the Nighttime (Again)
6) Oprah's Book of the Month Club (Pt. 2)
7) Reality TV
8) Jealousies and Jealousies
9) Dinah and the Beautiful Blue
10) Candy Coated Crime (Alternative Version)
Superior minimal synth-pop and art-disco from the unflappable Billie Ray Martin and new collaborator Robert Solheim. It's right in the zone of that recent Soft Metals album, not to mention Xeno & Oaklander's Sentinelle and Glass Candy's B/E/A/T/B/O/X, but of course Martin has been it a lot longer than those lot, and there's an authority and assurance to the singing, songwriting and production on this album that marks it out from the crowd. There's no shortage of darkness, or of concept either: each song is about a different social misfit or damaged soul, with accompanying images from photographer Wolfgang Tillmans. This is a world of bodged plastic surgery, tranquilizer addiction, forgotten reality TV "stars", lonely transvestites - the nightmare flipside of Hollywood and the dangerous dreams it disseminates. If you've a soft spot for Chris & Cosey, Eurythmics, Yazoo and the rest or just need a good soundtrack for driving down Mulholland Drive at night, you're onto a winner here.
Информация
Посетители, находящиеся в группе Гости, не могут оставлять комментарии к данной публикации.