Eisfabrik - Eisplanet (2015)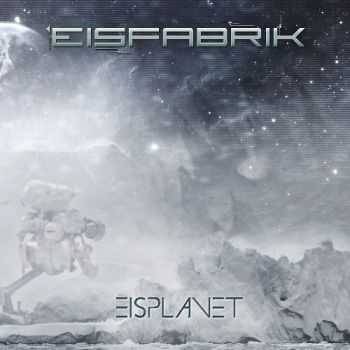 Исполнитель:
Eisfabrik
Страна:
Germany
Альбом:
Eisplanet
Жанр
:
Synth Pop / Future Pop
Лейбл
: NoCut (SPV)
Год выхода:
2015
Формат:
MP3 CBR 320 kpbs + FLAC
Размер:
206 МБ + 927 mb
Трэклист/описание:The new project "Eisfabrik" is the extraordinary presentation of electronic music. Expressive vocals with a balanced mix of modern electronic music with danceable synth- and futurepop elements, electronic supercooled visualizations and a truly "cool" stage show create a unique work: The members of the "Eisfabrik" (engl: "Ice Factory") produce music and atmospheres of a special kind, which does not exist until now.
01. Eisplanet
02. Walking Towards the Sun
03. Breathe Life To Me
04. Maschinen
05. White Storm
06. I Don't Miss It
07. Cry For You
08. Let Me Live
09. Far Away
10. Timeless
11. Strom
12. Wir Kehren Heim
13. Maschinen (Single Version)
14. Maschinen (SITD Version)
15. Maschinen (Rob Dust Version)
16. Maschinen (Mono Inc. Version)
17. Polarmission
18. I Don't Miss It (Extended Version)
19. Maschinen (BhamBhamHara Version)
20. Maschinen (Ultima Bleep Version)
21. Maschinen (T.O.Y. Version)
Download:
Информация
Посетители, находящиеся в группе Гости, не могут оставлять комментарии к данной публикации.