VA - Monosynth II (Limited Edition) (2016)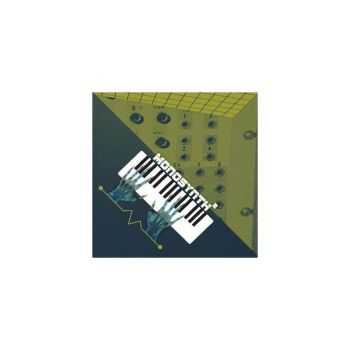 The Monosynth compilation was the very first release of Fabrika, which sold out almost immediately and has in the meantime a cult status among the lovers of the analog sound. The long awaited second part is now here with the same ambitions and dreams: to present you the new dark age of synth music! Monosynth includes only new and unreleased tracks from an international spectrum of artists, among them some Fabrika representatives like ''She past away" and "Selofan", who are actually joining forces for the first time exclusive for this compilation, but also the new islanding girl wonder "Kaelan Mikla", the Mexican cold wave of "Rise 1945", the Hungarian minimal electronics of "Cipolla Variete", the Greek underground beat of "Impersonate or Die", the Ukrainian post-punk of "Cold Comfort", the French row power of "Noir boy George", the English gloomy passion of "Qual", the cooperation between Argentine and Croatia of "Diktatur", the vintage sound of Miami and "Nina Belief" and the common love of all these artists for synthesizers.
This second volume will be pressed in a limited edition of 500 copies.
Tracklist:
1. Qual - Go And Die (3:39)
2. Impersonate Or Die - Shout (3:30)
3. Noir Boy George - Les Masques A Gaz (2:17)
4. Cipolla Variete - A Napok Csaz Jonnek Egymas Utan (3:35)
5. Nina Belief - And Then One Night (3:18)
6. Diktatur - Thinks That They Didnt Teach Us (3:11)
7. Selofan - Die Katze (2:34)
8. Kaelan Mikla - Kalt (3:48)
9. Cold Confort - In Circle (4:37)
10. She Past Away - Alt Ego (3:10)
11. Rise 1945 - Pale Night (3:22)
rusfolder
turbobit
Информация
Посетители, находящиеся в группе Гости, не могут оставлять комментарии к данной публикации.