VA - Van Dyke Parks Arrangements: Volume 1 (2011)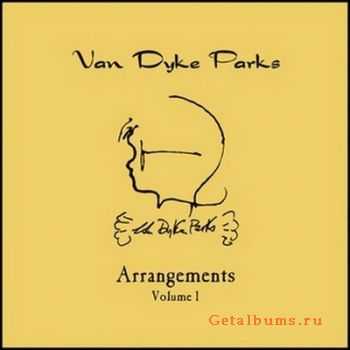 Исполнитель:
VA
Альбом:
Van Dyke Parks Arrangements: Volume 1
Год выхода: 2011
Страна: -
Жанр: Baroque Pop / Pop / Rock / Folk
Время: 39:28 min
Качество: CBR 320 kbps / Lossless
Размер: 94 mb / 246 mb
Треклист:
01. Donovan's Colours (Mono) - George Washington Brown
02. Come To The Sunshine - Van Dyke Parks
03. The Eagle And Me - Van Dyke Parks
04. Friends And Lovers - Sal Valentino
05. Alligator Man - Sal Valentino
06. Farther Along - Van Dyke Parks
07. Valley To Pray - Arlo Guthrie
08. Out On The Rolling Sea When Jesus Speak To Me - Van Dyke Parks
09. Sittin' Here In Limbo - Dino Martin
10. Wha She Go Do - Bonnie Raitt
11. Sit Down I Think I Love You - The Mojo Men
12. One Meat Ball - Ry Cooder
13. Cheek To Cheek - Lowell George
14. Spanish Moon - Little Feat
15. Moog Music ('67) - Van Dyke Parks
Product Description
''Here's Volume One, dating from my earliest studio adventures in the '60s. Come To The Sunshine was the first such arrangement. It was written about my dad and his band 'The White Swan Serenaders' (who played at the White Swan Hotel in Punxsutawny, PA.) This single on MGM gave me my first real adventure at the dawn of multitrack recording (although it was done in just 3 takes). Throughout, you'll hear what I learned about arranging. Bear in mind I went on to scratch out my own hard-scrabble life as an underpaid arranger, yet able to propel three offspring through their collegiate careers. They learned enough to avoid my occupational mistakes, pursuing other careers. Volume Two will be a different matter, with an exponential craft improvement on my part. Still, this must be my confession, as a review of my past work may offer great instruction to others who move the recorded arts beyond my wildest dreams. Clearly, my best work lies ahead''. - Van Dyke Parks, Pasadena, CA, March '11.
Информация
Посетители, находящиеся в группе Гости, не могут оставлять комментарии к данной публикации.