Various Artists - Underground Connections (2012)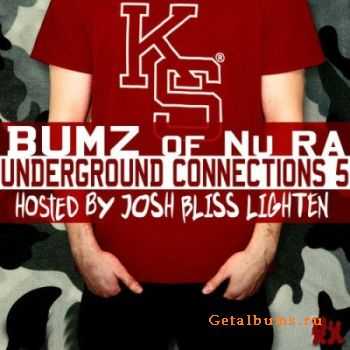 Исполнитель:
Various Artists
Альбом:
Underground Connections
Жанр:
Rap/Hip-Hop
Страна:
USA
Год издания:
2012
Битрейт аудио:
320 kbps
Размер:
173 мб
Треклист:
1.Josh Bliss Lighten Intro (Prod. Zyde PhX of Nu RA)
2.Pop Dollarz - Militia Gang Clickin
3.Big Traj - I'm The Shit
4.Audio Push - Wide Open (Feat. T. Mills)
5.Josh Bliss Lighten - E.B.K (Everybody Killin) (Prod. Boonie Mayfield)
6.JackitDown Brown - Bars
7.Neako - Benny Blanco
8.U.G.L.E - It's A6out To Get U.G.L.E
9.Soul Theory Beats - Double Trouble (Feat. Maylay Sparks & JoJo Pellegrino)
10.Genghis Khan - Violence (Feat. Thirstin Howl III, Block McCloud, Gutta, Chris Carbene & DJ Waxwork)
11.Mike Baggz - No (Prod. AllAround)
12.Nique DeVille - Premeditated Murder 2 (Feat. Jay58 & Bruce Bannah)
13.Josh Bliss Lighten PSA (Prod. Nu RA)
14.Dorrough Music - That Lowend Remix (Feat. Ace Hood, Nipsey Hu$$le & Yo Gotti)
15.Fiend - Who I Am (Feat. Styles P)
16.JackitDown Brown - Money Shit (Feat. J-R-Rah, Yung Chamberlain & Raw Biznez)
17.Pop Dollarz - Throw It Up
18.Kaptein P? Skuta - Lokegutta (Cuts by Dekstra Large) (Prod. Nu RA)
19.Dreamon, Palabras & Dekstra Large aka Avalon Zoo - SUPACRU
20.U.G.L.E - 6oogie Monsta
21.Coolroy - A Whores Advice (Prod. Composer)
22.Blessed - I Be The Shyt
23.Pop Dollarz - Crazy
24.J-R-Rah - What U doin (Feat. Goldy Bryant)
25.Josh Bliss LIghten Outro (Prod. Zyde PhX of Nu RA)
Информация
Посетители, находящиеся в группе Гости, не могут оставлять комментарии к данной публикации.