Various Artists - Presidential Lifestyle Vol. 1 (2012)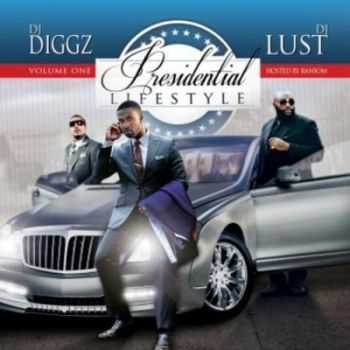 Исполнитель:
Various Artists
Альбом:
Presidential Lifestyle Vol. 1
Жанр:
Rap/Hip-Hop
Страна:
USA
Год издания:
2012
Битрейт аудио:
224 kbps
Размер:
132 мб
Треклист:
1.Ransom-Welcome Home
2.Ransom-Lean Wit It
3.Ransom Ft. Bizzy Crook-Mercy
4.Jadakiss Ft. French Montana, Wale, Styles P-Paper Tags
5.French Montana Ft. Cheeze Charlie Rock, Chinx Drugz-9000 Watts
6.Fat Joe Ft. 2 Chainz, French Montana-No Country
7.Cam'ron-Murder 1(AraabMuzik)
8.Jadakiss Ft. Fabolous, Lloyd Banks-Respect
9.Papoose Ft. Jadakiss Styles P, 2 Chainz-Like That (Remix)
10.Vado-14 Bricks
11.Ransom Ft. Vado-Peso
12.M.Reck - Can't Get Enuff
13.Meek Mill-Flexin On Em
14.Rick Ross Ft. Stalley, Meek Mill-My Only Crew
15.Sheek Louch-Way Too Cold
16.Chinx Drugz Ft. French Montana-Rich and Flexin
17.Akon Ft. French Montana, 2 Chainz-Honey I'm Home(Remix)
18.Cam'ron Ft. Vado, Sen City-Ooh Baby
19.Juelz Santana Ft. Wale-Cashing Out
20.Future Ft. Juelz Santana-That's My Hoe 2
21.Gucci Mane Ft. Chris Brown, Lil Wayne-Cyeah Cyeah Cyeah
22.Waka Flocka Ft. Twista, Bo Deal, French Montana, Trae Tha Truth-Wow(Remix)
23.Vado-Bad Man
24.Ransom-I'm That Nigga
25.Outro
Информация
Посетители, находящиеся в группе Гости, не могут оставлять комментарии к данной публикации.