VA - E+SM Mix Vol. 1: Evolution For Your Ears (2012)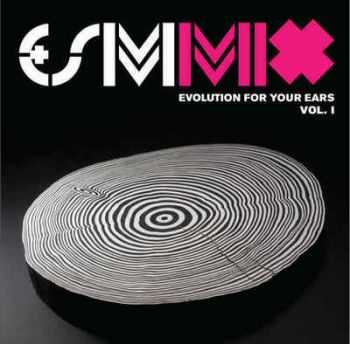 Исполнитель: Various Artists
Альбом: E+SM Mix Vol. 1: Evolution for Your Ears
Год выхода: 2012
Лейбл: Evolver Social Movement
Жанр: Electronic, Glitch, IDM
Время: 59:28 min
Формат: Mp3
Качество: CBR 320 kbps
Размер: 142 mb

Tracklist:

01. Cualli - Dream Song 06:36
02. Dynasty Electric - Reality Check 03:28
03. Phutureprimitive - Cryogenic Dreams 06:24
04. Tipper - Tit For Tat 04:01
05. KiloWatts - Transmogrifier 05:32
06. Thievery Corporation - Vampires (Afrolicious & Rob Garza Remix) 07:16
07. Nadis Warriors - Telophase (Dismantling Cycles) (Brow) 07:10
08. Michael Garfield - Fatima / The Apparition (live at the DMT RMX party) 06:10
09. Greg Howard - Tim Was Here 01:55
10. The Portal - Trance 05:39
11. Melogrand - We're Being Robbed 05:11



Recently, Michael Garfield & Annie Philo had the honor of curating a mixtape for the Evolver Social Movement. They have put together an all-star cast of genre-defying artists whom they feel represent a movement of musical evolution. Thievery Corporation, Tipper, KiloWatts, Nadis Warriors, Phutureprimitive, Cualli, and even Michael himself contributed tracks to the release. In Michael's own words: "The theme is "Evolution For Your Ears," and it's an eclectic mix of trans-urban techno shamanic grooves held together by the common desire to evoke humankind's transcendental potentials." Acoustic Instruments and Organs, Synthesizers and Trance Beats, Guitar Riffs and Bass Drops; this mix has it all, and it is blended together perfectly for the sake of an innate groove.
Информация
Посетители, находящиеся в группе Гости, не могут оставлять комментарии к данной публикации.