Various Artists - Memorial Weekend 2012 (2012)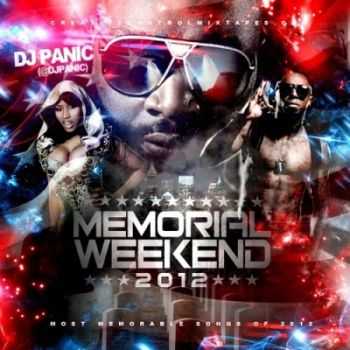 Исполнитель:
Various Artists
Альбом:
Memorial Weekend 2012
Жанр:
Rap/Hip-Hop
Страна:
USA
Год издания:
2012
Битрейт аудио:
256 kbps
Размер:
215 мб
Треклист:
1.Kanye West - Theraflu Feat. DJ Khaled & DJ Pharris
2.Take It To The Head Feat. Rick Ross, Chris Brown, Nicki Minaj & Lil Wayne
3.Iggy Azalea Feat. T.I. - Murda Bizness
4.Kendrick Lamar Feat. Dr. Dre - The Recipe
5.2 Chanz - Spend It (Remix)
6.Lil Wayne - Nightmares Of The Bottom (Live)
7.Ludacris - Badaboom
8.Meek Mill - Amen feat. Drake & Jeremih
9.Kanye West - Mercy (feat. Big Sean, Pusha T & 2 Chainz)
10.Wale - Ambition (ft. Meek Mill & Rick Ross)
11.Travis Porter Feat. Tyga - Ayy Ladies
12.Rick Ross Feat. Diddy - Holy Ghost
13.Chief Keef - I Dont Like Feat. Lil Reese
14.Tyga - Rack City (Remix) (Feat. Wale, Fabolous, Young Jeezy, Meek Mill, & T.I.)
15.Meek Mill - Str8 Like That feat. 2 Chainz & Louie V
16.Usher Feat. Rick Ross - Lemme See (Remix)
17.2 Chainz - Riot Feat. 50 Cent
18.A$AP Rocky - Peso
19.Wild Boy [Remix] (Ft. 2 Chainz, Meek Mill, Mystikal, French Montana & Yo Gotti)
20.Waka Flocka Flame Ft Trey Songz ? I Dont Really Care
21.Tyga Ft. Lil Wayne - Faded
22.Meek Mill - House Party ft Young Chris
23.Cash Out - Cashin Out RMX ft 2 Chainz & Drumma Boy
24.Rick Ross - MMG Untouchable
25.E-40 - Function Feat. YG, IamSu & Problem
26.Future - Same Damn Time (Remix) feat Gucci Mane
27.Don Trip, Scarface & Cee-Lo - Letter To My Son (Remix)
28.Wale - Lotus Flower Bomb (ft. Miguel)
29.Lil Wayne - Mirror (Feat. Bruno Mars)
30.Future - Tony Montana
Информация
Посетители, находящиеся в группе Гости, не могут оставлять комментарии к данной публикации.