Various Artists - The Color Purple (Official) (2012)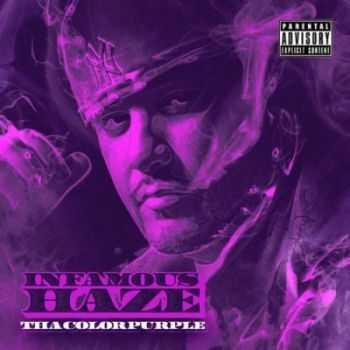 Исполнитель:
Various Artists
Альбом:
The Color Purple (Official)
Жанр:
Rap/Hip-Hop
Страна:
USA
Год издания:
2012
Битрейт аудио:
224 kbps
Размер:
61 мб
Треклист:
1.Let There Be Light
2.Life Style (feat. Mysonne, Sheek Louch, Hell Fire & Block Mc Cloud)
3.We Running Things (feat. Tone Trump, Jay Rock, Sen City & Dominic G)
4.Coast To Coast (feat. Dro Pesci, Dominic G, Joell Ortiz, Cassidy & Nipsey Hussle)
5.Whips (Expensive Automobiles) [feat. Fabolous & The Game]
6.Party Is Up (feat. Fred The Godson & Jim Jones)
7.I'm Ghost (feat. Toolez, Nu JerZey Devil & Kendrick Lamar)
8.You Dont Know Me (feat. Vado & J.R. Writer)
9.No Love Lost (feat. Young Buck)
10.About My Money (feat. Hell Fire, Gino Black & French Monontana)
11.Just Like Cpt (feat. Compton Buck & Young Jeezy)
12.S.I. To B.K. (feat. Sean Price & Dro Pesci)
13.The End
Информация
Посетители, находящиеся в группе Гости, не могут оставлять комментарии к данной публикации.