VA - A Christmas Gift For You From Elefant Records (2012)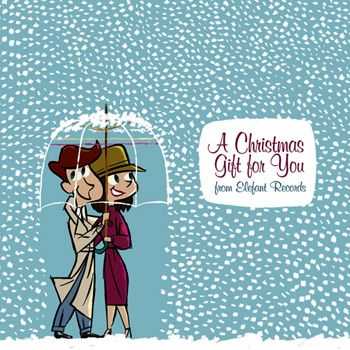 Artist:
VA
Title Of Album:
A Christmas Gift For You From Elefant Records
Year Of Release:
December 10, 2012
Label:
Elefant Spain
Genre:
Christmas, Pop, Lounge
Quality:
mp3 | Stereo
Bitrate:
320 kbps | 44.1 Khz
Total Time:
01:48:22
Total Size:
128.32 mb
Tracklist
---------
01. Why Should Christmas Be So Hard? - Attic Lights
02. Holding Hands Around the World - Guille Milkyway And The Jelly Jamm Sound Orchestra
03. Christmas Lights - The Magic Theatre
04. La Luz Del Mundo - Single
05. El Viaje Mágico De Santa Claus - Modular
06. X-mas Song - Edine Avec Lisle Mitnik Et Son Orchestre
07. I Just Wanna Hold Your Hand (On Christmas Day) - The Yearning
08. Let Me Be the Fairy On Your Christmas Tree Tonight - The School
09. Los Anillos De Alcyone (21-12-2012) - La Casa Azul
10. You Trashed My Christmas - The Primitives
11. Te Espero En Navidad - Axolotes Mexicanos
12. Bells to Ring and Jingle - YouDoMeToo
13. Donde Todo Sigue Igual - Band A Part
14. You're Coming Home Tonight - The School
15. Let's Make Christmas Love - BMX Bandits
16. Su Ventom Kaledom - Fitness Forever
Информация
Посетители, находящиеся в группе Гости, не могут оставлять комментарии к данной публикации.