OST - Гуманитарные науки / Liberal Arts (2012)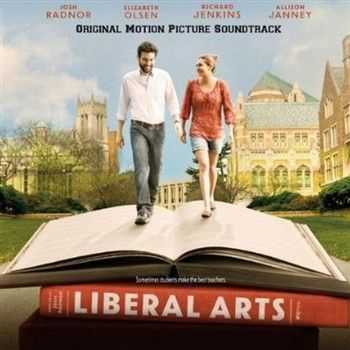 Artist:
VA
Title:
OST - Гуманитарные науки / Liberal Arts
Genre: Score, Soundtrack
Format: WEB
Rel Date: 2012
Quality: 256 kbps
Tracks:16
Size: 134 mb
Tracklist:
01. The Poison Tree Moby 4:36
02. Back to Campus Suite Ben Toth 2:50
03. Beethoven
04. Giustino
05. Wagner
06. Emperor Concerto. The Blainville Symphony Orchestra
07. Cosi fan tutte K588, Act One, Scene Two: Terzettino: Soave sia il vento
08. Thais, Act II Mediation Camerata Transylavnica 4:40
09. Vivaldi
10. La Scaladi Seta (The Silken Ladder): Overture Zagreb Festival Orchaestra
11. I've Got a Right to Lose My Mind Margo White
12. Drive Home Ben Toth
13. Zefiro torna (Ciaccona)
14. Just Us Ben Toth
15. Favorite Song Kaiser Cartel
16. I Want a Kenyon Man Colla Voce
Информация
Посетители, находящиеся в группе Гости, не могут оставлять комментарии к данной публикации.