Fair Ground - Down In It (2006) HQ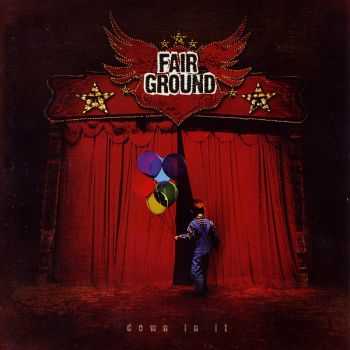 Fair Ground - Down In It (2006)
FLAC: IMAGE+CUE+LOG | 320.76 MB | MP3 CBR 320 kbps | 105.91 MB | SCANS | Time: 39:31
Genre: Alternative Rock, Modern Rock | Label: Step Right Up/Hope Songs | Cat.#: CD 82998209271
Fair Ground is the culmination of years of friendship between Pete Lesperance and Mike Turner, two Canadian guitarists, who have sold millions world-wide in their respective projects Harem Scarem and Our Lady Peace. What began as a simple guest appearance on Pete's solo record turned into a desire to fully collaborate on what was to become Fair Ground's debut Down In It.
The album was recorded at Lesperance's and Turner's own studios with the two sharing production duties. Mixing was handled by Harry Hess at Vespa Studios. Over the past few years, Lesperance and Turner have enjoyed writing, producing and developing new artists, but both agree that there is no replacement for playing live. "We'd always wanted to play together, but the catch was I had to become a singer to play with Mike", jokes Lesperance. From the instantly recognizable opening refrain of Down In It to the powerhouse chorus of Boy Without a Clue to the soaring harmonies of Nameless there's no doubt that the songs will stay with you long after first listening. Drawing on their diverse backgrounds and unique musical personas Fair Ground create their own brand of radio ready modern rock.
Wikipedia
Pete Lesperance
CD Baby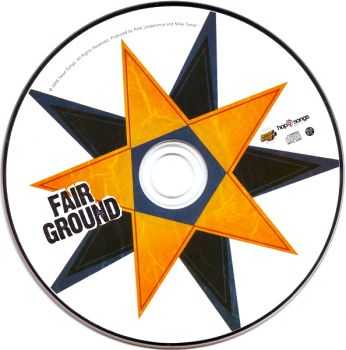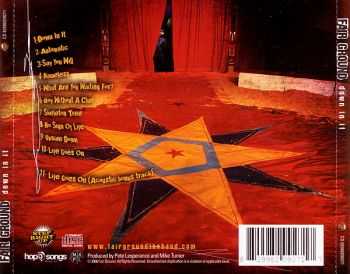 Track Listing
:
1. Down In It (3:40)
2. Automatic (3:25)
3. Say You Will (3:33)
4. Nameless (3:33)
5. What Are You Waiting For? (3:20)
6. Boy Without A Clue (4:03)
7. Skeleton Tree (3:47)
8. No Sign Of Life (3:45)
9. Upside Down (3:37)
10. Life Goes On (3:17)
11. Life Goes On (Acoustic bonus track) (3:31)
Produced by Pete Lesperance and Mike Turner
THE BAND
:
Pete Lesperance (Harem Scarem) - Lead Vocals, Guitars
Mike Turner (ex-Our Lady Peace) - Guitars, Vocals
Creighton Doane - Drums
Tara Lyn Hart, Rich McPherson, Brad Stella, Harry Hess (Harem Scarem) - Background Vocals
Many thanks to the original uploader: hafanana
*********
LOSSLESS
Uploaded
|
Turbobit
*******
MP3
Uploaded
|
Turbobit
Информация
Посетители, находящиеся в группе Гости, не могут оставлять комментарии к данной публикации.