Mercury Rev - Inner Autumn Outer Space (2013)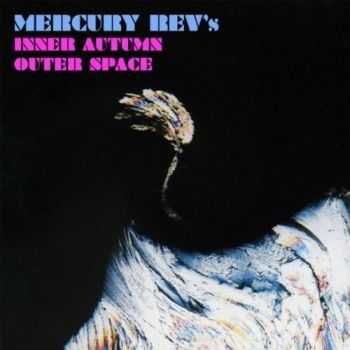 Artist
: Mercury Rev
Title Of Album
: Inner Autumn Outer Space
Year Of Release
: 2013
Label
: Excelsior Melodies
Genre
: Ambient, Psychedelic, Indie
Quality
: 320 / FLAC
Total Time
: 46:41 min
Total Size
: 106 / 218 MB
Tracklist:
1. Inner Autumn Outer Space 46:41
This unique long-form recording is an illuminating fly-on-the-wall glimpse of the shadowed, between-worlds solitude of self-imposed exile the group retreated into following the release of the Secret Migration in 2005. Spurning record contracts, shunning tours and cutting nearly all industry ties, the next three years of ensuing radio silence proved to be one the group's most prolific if not enigmatic periods as the Rev quietly amassed a vast collection of works quite unlike those of the previous decade. Everything from performing improvised film scores at house parties and metal clubs, to debuting their ground-breaking Brainwave Concertos in NYC, and even the completely left-turn/overnight decision of turning their music studio into a successful tapas bar all appeared destined to energize and crystallize what would eventually emerge as Snowflake Midnight. Abandoning their trademark song structures and lyrical motifs, Inner Autumn Outer Space is by many accounts one of the only surviving streams of mind instrumental recordings to document first-hand the phantastikal, late-night pre-Snowflake sonic life of Mercury Rev. (2007) 46 min.
Информация
Посетители, находящиеся в группе Гости, не могут оставлять комментарии к данной публикации.