Leo Rojas - Spirit Of The Hawk (2012)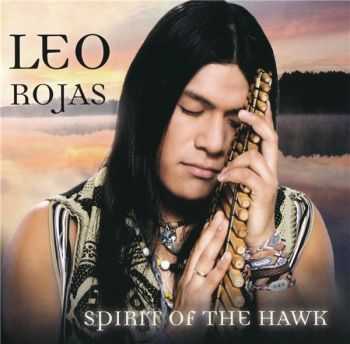 Performer: Leo Rojas
Album: Spirit Of The Hawk
Label: Ariola/ Sony Music
Catalog #: 88691 93943 2
Style: Easy Listening, Folk, World, Instrumental
Year: 2012
Format: Flac (*image + .cue,log,scans)/ mp3
Bitrate: lossless/ 320 kbps
Covers: in archive
Amount of tracks: 12
Size Rar: ~ 410 MB/ ~ 133 MB
Upload: yandex, rusfolder
Recovery: 3%
Password: sim-sim

Панфлейтист Leo Rojas (Juan Leonardo Santillia Rojas) родился в Эквадоре в 1984. Он перехал в Испанию в 2000, и отсюда по туристической визе неоднократно приезжал в Германию, где зарабатывал уличным музыкантом. Это продолжалось бы еще долгое время, но тут вмешался "его величество случай" - один из прохожих, увлеченный его игрой, посоветовал музыканту попробывать свои силы в телевизионном шоу Das Supertalent...
Талант он и в Германии талант. В полуфинале Leo Rojas сыграл в своей интерпритации хорошо известную композицию El Condór Pasa (Simon & Garfunkel), а в финале 17 декабря 2011 композицию Der einsame Hirte (нем), или The Lonely Shepherd (англ), или Одинокий пастух (рус) (James Last), с которой и стал победителем. 27 января 2012 вышел его дебютный альбом Spirit of the Hawk, спродюссированный Dieter Bohlen(ом). В чартах немецкоязычных стран альбом добрался до 5-й позиции, и уже в феврале стал золотым в Германии.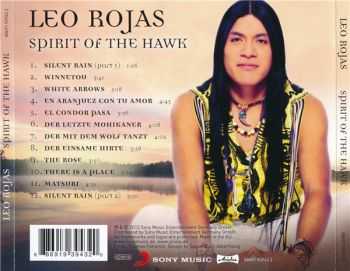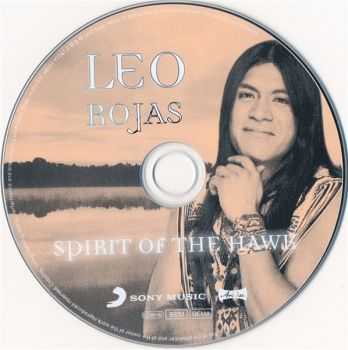 1. Silent Rain (Part 1) (1:25)
2. Winnetou (3:41)
3. White Arrows (5:18 )
4. En Aranjuez Con Tu Amor (4:43)
5. El Condor Pasa (3:36)
6. Der Letzte Mohikaner (4:08 )
7. Der Mit Dem Wolf Tanzt (4:02)
8. Der Einsame Hirte (3:58 )
9. The Rose (3:50)
10. There Is A Place (5:59)
11. Matsuri (4:31)
12. Silent Rain (Part 2) (3:52)
Информация
Посетители, находящиеся в группе Гости, не могут оставлять комментарии к данной публикации.