Missing Cats - Larry Brown Amen (2012)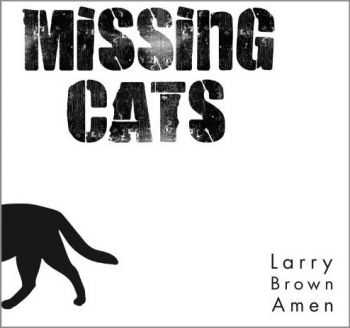 Artist
: Missing Cats
Title Of Album
: Larry Brown Amen
Year Of Release
: 2012-09=04
Label
: Redeye Label
Genre
: Rock, Blues
Quality
: 320 Kbps
Total Time
: 51:58 min
Total Size
: 116 MB
Tracklist:
1. Any Moment
2. Rose Parade
3. How We Go From Here
4. Larry Brown Amen
5. Way To The Top
6. Highwire
7. Body In The River
8. Your Guess Is As Good As Mine
9. SkyDiver
10. Marissa
11. Cleanse The Lepers
12. Vinyl Persuasion
Larry Brown Amen is 'New York City meets Mississippi meets Athens, GA meets Nashville', as an Array of Guest Artists Support John 'Jojo' Hermann and Sherman Ewing at Their Recording Sessions: North Mississippi All Stars' Luther and Cody Dickinson, R.E.M.'s Mike Mills, Sam Bush, Jon Randall Stewart, Jesse Alexander, Taylor Hicks, Anthony Krizan and more...
Towards a more full-bodied alternative rock/blues/Americana sound, with lyrics that are cinematic and stories that are rich in character-driven details. With the release of the new album, Hermann and Ewing celebrate their long relationship, and invite both their long-time and new fans along for the ride.
Информация
Посетители, находящиеся в группе Гости, не могут оставлять комментарии к данной публикации.