Stevie Ray Vaughan and Double Trouble - Soul To Soul (1985/ 1999)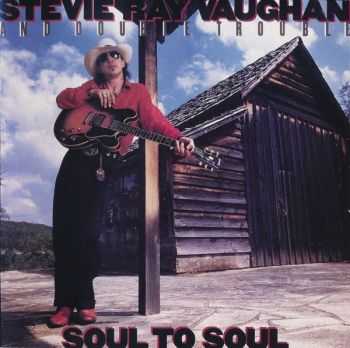 Performer: Stevie Ray Vaughan and Double Trouble
Album: Soul To Soul
Label: Epic/ LEGACY
Catalog #: EK 65872
Style: Blues Rock, Pop Rock
Year: 1985 (reissued 1999)
Format: Flac (*image + .cue,log,scans)/ mp3
Bitrate: lossless/ 320 kbps
Covers: in archive
Amount of tracks: 13
Size RAR: ~ 395 MB/ ~ 137 MB
Upload: yandex, rusfolder
Recovery: 3%
Password: sim-sim

Stephen (Stevie) Ray Vaughan (October 3, 1954 – August 27, 1990) - американский гитарист, певец, автор песен и продюссер. Один из самых известных и влиятельных гитаристов в мире. Vaughan получил несколько музыкальных премий, как прижизненно, так и посмертно. В 1983 читатели "Guitar Player" проголосовали за него как за Best New Talent и Best Electric Blues Guitar Player. В 1984 "Blues Foundation" назвал его Entertainer of the Year и Blues Instrumentalist of the Year. Заработав в общей сложности шесть Grammy Awards и десять Austin Music Awards, он был введен в Blues Hall of Fame в 2000, и в Musicians Hall of Fame в 2014. "Rolling Stone" назвал его 12-м в списке greatest guitarist of all time.
Интерес к его творчеству не угасает и по сей день. 18 апреля 2015 в Кливленде проходила 30-я церемония The Rock and Roll Hall of Fame Induction. В этот день в Зал славы Рок анд Ролла были включены восемь новых членов - Ringo Starr, Bill Withers, Lou Reed, Paul Butterfield Blues Band, Green Day, The 5 Royales, Joan Jett и Stevie Ray Vaughan.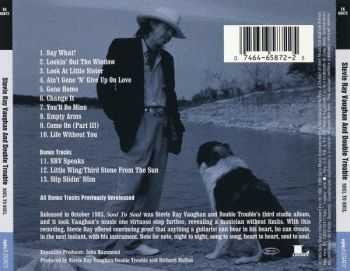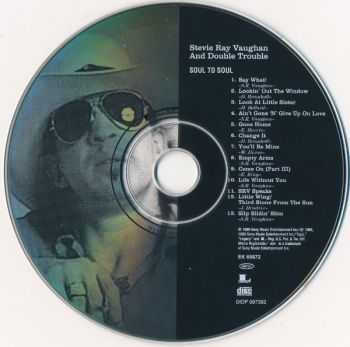 1. Say What! (5:23)
2. Lookin' Out The Window (2:48 )
3. Look At Little Sister (3:08 )
4. Ain't Gone 'N' Give Up On Love (6:07)
5. Gone Home (3:07)
6. Change It (3:57)
7. You'll Be Mine (3:45)
8. Empty Arms (3:03)
9. Come On (Part III) (4:31)
10. Life Without You (4:28 )
Bonus Tracks
11. SRV Speaks (1:42)
12. Little Wing/Third Stone From The Sun (13:32)
13. Slip Slidin' Slim (1:42)
Информация
Посетители, находящиеся в группе Гости, не могут оставлять комментарии к данной публикации.