Andrea Bocelli - Passione [Deluxe Edition] (2013)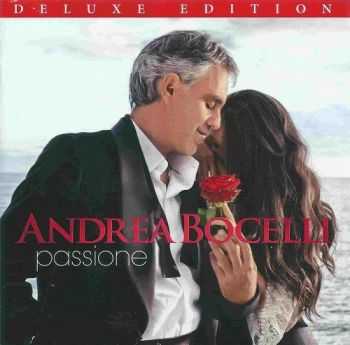 Исполнитель:
Andrea Bocelli
Альбом
: Passione
Год выхода:
2013
Страна:
Италия
Жанр:
Pop, Classical Crossover
Формат:
mp3, 320 kbps
Размер:
158 Mb
Треклист:
01. Perfidia
02. Roma Nun Fa' La Stupida Stasera
03. Champagne
04. Anema E Core
05. Quizás Quizás, Quizás (Duet With Jennifer Lopez)
06. Era Gia' Tutto Previsto
07. Tristeza
08. La Vie En Rose (Contains Excerpt Performed By Edith Piaf)
09. Corvovado - Quiet Nights Of Quite Stars (Duet With Nelly Furtado)
10. Sara' Settembre (September Morn)
11. Love In Portofino
12. Garota De Ipanema
13. Malafemmena
14. Love Me Tender
15. Il Nostro Incontro (Feat. Chris Botti)
16. Senza Fine
17. A Mano A Mano
18. When I Fall In Love (Feat. Chris Botti)
Информация
Посетители, находящиеся в группе Гости, не могут оставлять комментарии к данной публикации.