Vaginal Lobotomy - Reforming Humans To Horrific Monolyths (2011)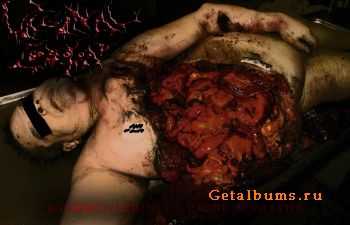 Исполнитель:
Vaginal Lobotomy
Альбом:
Reforming Humans To Horrific Monolyths
Год выхода: 2011
Страна: Bulgaria, Plovdiv
Жанр: Cyber Goregrind
Время: 7:02
Качество:
[email protected]
kbps
Размер: 42,8 Mb
Треклист:
01. Intro (The Torture Begins...)
02. Molest the Newborn Manifest
03. Axe-sculptured Female Body
04. Vascular myelopathy
05. Necklace of Eviscerated Clits
06. The Putrid Stench of Dripping Rectum
07. Morphogenesis Mutation
08. Grotesque Rectal Abortion
09. Organic Puzzle
10. Drawn and Quartered for the Last Participle
11. Acrotomophilia in the Morgue
12. Coprophiliac Orgy Mixed with Pus
13. Twelve Year Old Girl Died During Disgusting Female Circumcision Operation
14. Transmissible Spongiform Encephalopathy
15. Abhorrence of Mankind
16. Your Broken Skull Is My Toilet
17. Entamoeba Histolytica
18. Disfigure the Twat with Teeth
19. Famish to Death
20. Boiled in Overaged Excrements
21. Autosomal Dominant Inherited Prion Disease
22. Outro (Еcstasy of the Impalement)
Информация
Посетители, находящиеся в группе Гости, не могут оставлять комментарии к данной публикации.