xROTTEN NOISEx - Covered In Cum (2008)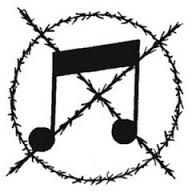 Исполнитель:
xROTTEN NOISEx
Альбом:
Covered In Cum
Год выхода: 2008
Страна: Canada
Жанр: Trash\Cybergrind\Noisecore
Время: дохуя
Качество: TRUE!!!!
Размер: 18,6 MB
Треклист:
1.Wipe My Cum Off Your Mother's Face
2.We Love Hardstyle Gabber
3.Tasting Lisa Ling's Ass
4.20 Inch Anal Plug In Emma Watson's Ass
5.Motherhood Is Disgusting
6.Shooting My Load Into Her Asshole As She Shits
7.Fat Scene Girl on LSD Vomits Up Conor's Ass
8.Papercut Pain! Papercut Pain!
9.Abstract Art, Collecting Vinyl, Keffiyehs and The Merzbox
10.Some People Don't Understand The Concept of Noise Music, I Think I Am Going To Cry
11.Tiananmen Square Anal Fuck
12.Dreaming of Lisa Ling Pt.1
13.Tiny Dick Forced Into a Preteen Ass
14.Eric Clapton Tears In Heaven 2008
15.Dreaming of Lisa Ling Pt.2
16.Blondes on Blacks
17.Snowballing Brown Cumfart Into A Underage Mall Slut's Gaping Mouth
18.Erotic Art Thieves
19.Broken Nose, Party! Party! Party! Party!
20.Computer Mic Harsh Noise (No, I Am Not RedSK or BRR) (Namedropper Remix 2008)
Информация
Посетители, находящиеся в группе Гости, не могут оставлять комментарии к данной публикации.