Pulmonary Fibrosis - Idiopathic Pulmonary Fibrosis (2016)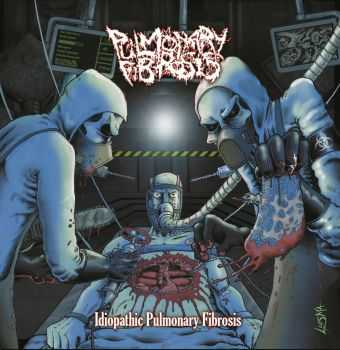 Артист: Pulmonary Fibrosis
Альбом: Idiopathic Pulmonary Fibrosis
Год: 2016
Жанр:

Goregrind


Страна: France
Качество:

mp3, 320 kbps


Размер: 101 mb

Треклист:
01. Fermenting Juices Of Hepatic Secretion
02. Dissolving Gastric Mucose By Fermenting Rot
03. Collapsing Colon Dilating Small Intestine
04. Coprophagist Bacteria Munching Rectal Cysts
05. Corroded By Urea Macerated In Pus
06. Broncho-Pneumopathie Chronique Obstructive
07. Cryptogenic Fibrosis Alveolitis
08. Abnormalities Of Lymphocytic
09. Scarring In The lungs
10. Idiopathic Interstitial Pneumonia
11. Granulocyte Dysfunction
12. Sarcoidosis
13. Interstitial Pneumonitis
14. Lymphangioleiomyomatosis
15. Decomposing Cranial Contents
16. Surgical Lung Biopsy
17. Idiopathic Pulmonary Fibrosis
18. Asbestosis
19. Histopathology
20. Hypocalciuric Hypercalcemia
21. Pulmonary Hemorrhage
22. Flying Shit In The Outerspace (Dead Infection Cover)



Rusfolder
Информация
Посетители, находящиеся в группе Гости, не могут оставлять комментарии к данной публикации.