Belleruche - Rollerchain (2012)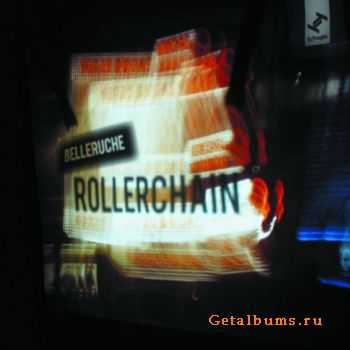 Artist
: Belleruche
Title Of Album
: Rollerchain
Year Of Release
: 2012
Label
: Tru Thoughts / TRUCD248
Genre
: Downtempo, Soul, Trip-Hop
Format
: mp3/FLAC[log,cue,tracks]
Quality
: 320/Lossless
Total Time
: 43:38 min
Total Size
: 98/208 MB
Tracklist:
01 Stormbird
02 Wasted Time
03 Get More
04 16 Minutes
05 Reach For The Bottle
06 Passenger Side
07 Afan
08 Cloverleaf
09 Under Fire
10 Henbane
11 Limelight
12 Song For Bill
13 Longer Days, Longer Nights
Rollerchain is the fourth album from Belleruche, out 7th May 2012 on Tru Thoughts records. Showcasing a stunning new progression in sound for the acclaimed London trio, the LP is preceded by the Stormbird single in March, which has already clocked up over 90,000 YouTube hits in just a few short weeks, as well as early radio support including Huey Morgan, Nemone and Steve Lamacq on BBC 6Music. As evidenced by the single, on Rollerchain , Belleruche have created a darker, more bass heavy and evocative sound, whilst still retaining the melodic soulful touch that sets them apart and has gained them a worldwide fanbase. Stormbird is a sub bass driven pop song with clipped drums, tempo shifts and swells of looped feedback, unlike Belleruche's previous work but drawing from the same cabinet of sonic references.. As the album opener, this gorgeous little distorted oddity of a track grabs your attention and runs away with it through the shadows into a new sonic underworld. Combining a very modern aesthetic with classic song writing ability, the album is a collision of haunting vocals, tough analogue sounds and bleeding edge electronic production. Stranger rhythms and basslines inhabit this record; both in the studio and onstage, Belleruche have picked up new instruments and ideas to create a complexity and an attack that take the band's core elements - vocals (care of Kathrin deBoer), guitar (Ricky Fabulous) and turntables (DJ modest) - to a new level. Away from the distractions of their hectic touring schedule, they spent the last five months of 2011 writing and recording the album; taking sounds and twisting them, recording straight versions of songs with bass, drums and guitar and then tearing the idea apart to find a novel and captivating style. This unconventional approach to songwriting has resulted in a record which is introspective yet aggressive; the harmonies flit between menacing and angelic, and soulful siren deBoer is by turns endearingly candid and enticingly enigmatic.
Информация
Посетители, находящиеся в группе Гости, не могут оставлять комментарии к данной публикации.